Frazee EDA discusses dental and fitness center projects
News | Published on June 6, 2023 at 4:13pm EDT | Author: frazeevergas
0
EDA discusses fitness center loan request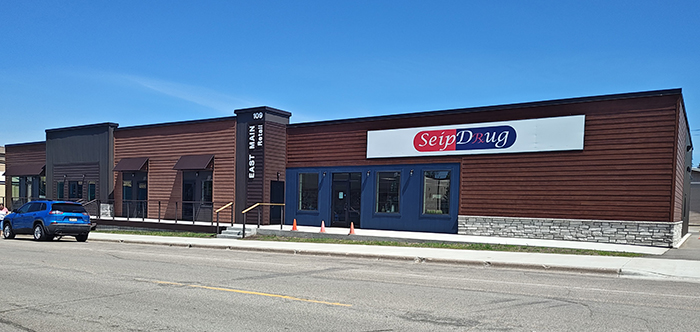 By Robert Williams
Editor
The Frazee Economic Development Authority is in negotiations with Northern Dental Access Center (NDAC) regarding potential use of the open East Main Avenue retail locations next to Seip Drug. The EDA held a closed meeting Tuesday, May 30, to discuss particulars.
NDAC announced in February that it had selected Frazee as the future site of its new dental center to be located to the east of Essentia Health – St. Mary's clinic on East Main Avenue.
The project timeline of the proposed $9 million building will be determined by the nonprofit's fundraising.
Frazee's downtown retail space that currently houses only Seip Drug has been discussed as a potential site for a temporary NDAC working area while funds are accrued and future construction is planned.
Fitness Center Project
At the April 25 EDA meeting, Jesse Wunderlich appeared during the open forum to request financial assistance for his Fitness Center Project.
Wunderlich is buying the current fitness business, and buying the building from the current owner. He discussed his financial needs and an EDA request.
Chairman Hank Ludtke shared that the EDA has not given out loans, reserving funding incentives for the new Downtown Building Project. The last loan was given out to Jopp's, prior to downtown building construction. The EDA discussed the project, its impact and possibility of holding a special meeting to give out a loan.
CEDA economic development consultant Don Lorsung advised that a loan committee be formed, with a policy maker, banking representative, and business person from the EDA to review this and future loan requests and that motion was approved unanimously.
MMCDC
Mark Flemmer and Jim Rader will be meeting with Midwest Minnesota Community Development Corporation (MMCDC) to discuss future use of properties owned in the city by nonprofit.