Wiseman qualifies for section golf meet
Sports | Published on June 6, 2023 at 3:44pm EDT | Author: frazeevergas
0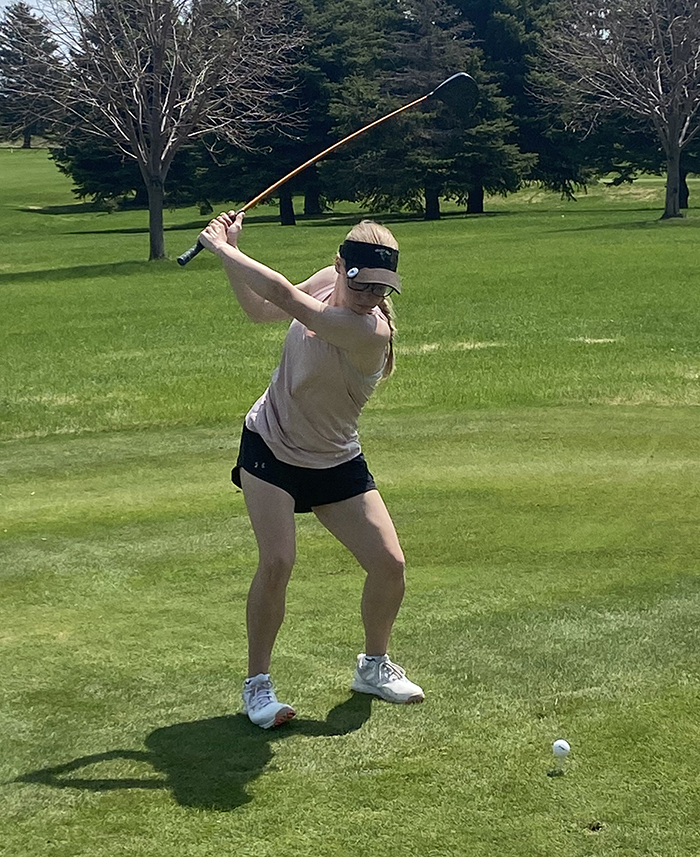 The Frazee girls golf team participated in the Sub Section 8AA tournament at Headwaters in Park Rapids on May 31. The top three teams and the next six individuals not on those teams advance to the section meet, which was held from June 5-6 at Bemidji Town and Country Club.
Frazee scores at Headwaters included Emma Wiseman with a 99, Krysten Halverson with a 106, Gracie Fales with a 118, Ella Peralla with a 124, Rylee Stock with a 127 and Lilly Adams with a 134.
Fergus Falls won the team title, followed by Hawley and Perham. The cut off to go individually was 104, which meant for the Hornets that Wiseman advanced and Halverson missed by 2 shots.
After Wiseman competes at the section meet this week, Frazee will have their banquet following the Frazee Golf fundraiser on June 13 at 6 p.m.