Wolf Lake Liquor store to close until spring
News | Published on January 6, 2021 at 12:46pm EST | Author: Chad Koenen
0
By Barbie Porter
Editor
The Wolf Lake Liquor Store is closing—until spring.
Wolf Lake City Councilwoman Anne Unruh explained the municipal on-and-off sale shut its doors after the New Year's Eve shift ended as business has slowed.
"We will open in the spring, we just don't know the date yet," Unruh said.
The slow down was attributed to the COVID-19 pandemic. While the on-sale has seen a regulated shutdown for many months since April, the off-sale purchase also slowed to the point closing the business temporarily was approved by the council.
Unruh, who has been on the council two years, said the business purchased an air fryer and was ready to roll out the new menu options to customers when the pandemic hit. She said after the cafe in town closed a few years back the city hoped to provide a dine-out experience to customers.
Although take-out is an option, Unruh said the city decided now wasn't the right time to step into the restaurant business.
"It is all ready to go," she said. "Our plan is to close for a few months and hope it all clears up so we can re-open."
Meanwhile in Vergas, the municipal off-sale is having a banner year. In addition to making several transfers to city coffers the municipality purchased a new sign.
The sign was installed recently and it is a noticeable upgrade from the former sign. The old one simply had the business name, but the new one offers the business the chance to advertise daily specials, as well as post messages for city residents.
The 2019 Minnesota Secretary of State recently released the municipal liquor store report for 2019. There were 89 cities with both on and off sale establishments and 93 with off sale only. Of the municipalities, 33 reported a net loss in 2019, which was five fewer than in 2018. All 33 were located in greater Minnesota.
The loss was not felt by all. In fact the municipal operations reported a 24th consecutive year of record sales, increasing by almost $12 million over the previous year.
The report is created for city officials to compare their operations to other cities with similar operations.
"Off-sale operations should not be compared to on-sale operations because operating expenses are generally much higher for on-sale operations, due to factors such as the added costs of bartenders, wait staff, and entertainment," the document explained.
Useful comparisons include:
• Gross profits. Cities with low gross profits may consider if the gross profits reflect the intended markup policies. The report explained if gross profits are well below markup factors could exist such as "lack of compliance with markup policies, pricing discounts, theft, poor inventory control or damage.
• Percent of total sales may help determine if the intended markup is competitive with other municipalities near them.
"Gross profits as a percent of total sales are higher for on-sale operations than off-sale operations," the report stated. "On-sale operations require a greater gross profit margin to cover the higher operating costs associated with these types of operations."
• Operating expenses. If operating expenses are high compared to similarly stores, city officials may want to visit stores with lower operating expenses for ideas on how to operate more efficiently, the auditor suggested in the document.
The document also shows a comparison of operating expenses as a percent of sales, which may help city officials determine the efficiency of the operation.
"In operations with similar levels of sales, this percentage should be comparable," the document states. "If the percentage is much higher, city officials should examine why their costs are higher."
The nearby municipalities with liquor stores and the 2019 reports were as follows: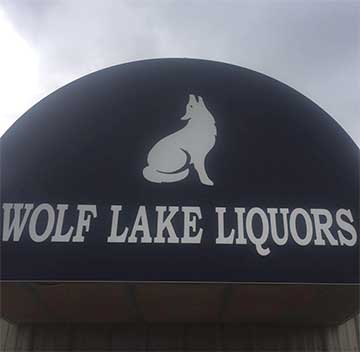 • Frazee has an on-sale and an off-sale serving its town of 1,404 people.
Sales in 2019 were reported to be $609,345 with cost of sales totalling $411,683 to leave a gross profit of $197,662. Operating expenses of $212,110 left the operation with a loss of $14,448 There was $132 in non-operating revenue to reduce the net loss $14,316.
In comparison, New York Mills, which also offers on-sale and off-sale and has a population of 1,228 people saw profit of $27,515. The sales were $644,026 with cost of sales being $403,888 to leave a gross profit of $240,138. Operating costs came in at $217,230 for an income of $22,908. The store had $4,607 in non operating revenues to bring the net profit on the year to $27,515.
The gross profit percent of sales was 37 percent, compared to 32 percent for Frazee. The net profit percent of sales was 4 percent in NY Mills compared to a negative 2 percent in Frazee.
The NY Mills store transferred $24,000 to city coffers. Frazee's store has not made a transfer for several years.
• Vergas offers an off-sale only. The town of 364 people in 2019 saw sales of $598,425. Cost of sales were $447,799 bringing a gross profit of $150,626.
Operating expenses tallied $107,288 providing an income of $43,338. An additional $3,042 in non operating revenue was added to close the year with a net profit of $46,380. Transferred was $40,000.
In comparison, Dalton, which has an off-sale in a town of 249 people saw sales of $256,578 and the cost of sales was $189,277 for a gross profit of $67,301. Operating expenses were $63,757 for an income of $3,544. There was a non-operating revenue of $832 to boost the net profit to $4,376.
In Dalton, the gross profit percent of sales was 26 percent, compared to Vergas', 25 percent. The net profit percent of sales was 2 percent in Dalton compared to Vergas' 8 percent.  
• Wolf Lake, which has a population of 60 people, saw $364,472 in sales in 2019. The cost of sales was reported to be $183,056 which left a profit of $181,416. Operating expenses tallied $191,984 for a loss of $10,568. There were non operating revenues of $12,384 for a net profit of $1,816.
• Perham saw profit of $483,171 and net transfer of $199,250.
• Detroit Lakes saw a profit of $1 million with transfers of $560,000
Profits generated by municipal liquor operations generally serve two purposes: to ensure an adequate level of reserves is available to purchase inventory and maintain facilities and to provide supplemental revenue sources.
Municipalities were authorized to own liquor establishments as a means of controlling the sale of alcohol. It also offered smaller towns the access to a store where the community may not be able to attract such a business to the town.