CornerStone looks to rezone building to C-2
News | Published on January 13, 2021 at 1:25pm EST | Author: Chad Koenen
0
Parcel division along Walnut Ave. approved
By Barbie Porter
Editor
The Frazee Planning Commission recommended the city council moves forward with giving the former Methodist Church a new zoning classification.
The building on the corner of Birch Avenue and Second Street Northwest is currently zoned R-1, which is single family residential. The block the building is on also includes the Frazee High School. Abutting the building from across the street are residential structures.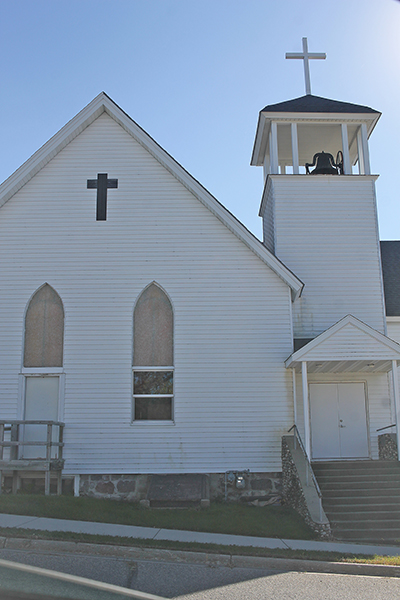 Frazee City Administrator Denise Anderson explained churches can be classified in any zone district. However, the church sold the building to a youth center and bistro called CornerStone. For the new business to be compliant with city ordinances the structure would need to be rezoned for commercial use.
Commission member and council liaison Mike Sharp suggested the C-2 designation be considered as cafes and coffee houses are listed in that zone.
The building only offers off street parking, and ordinances require some off-street parking. The city attorney explained an amendment could be added to the conditional use permit application to remove that requirement.
A conditional use permit was recommended over a variance because a conditional use permit does not transfer with property if it is sold.
Frazee Mayor Ken Miosek said he spoke with school officials about the use of district parking lots, which are near the building. Miosek said that he was told the parking lots could be used during non-school hours and when there are no school events happening.
Sharp asked if hour of operation restrictions should be considered.
Commission member Brad Solberg noted the church had evening meetings at the former location, and questioned if implementing restrictions was necessary at this time.
Commission member Nicole Strand, who is a council liaison, agreed with Solberg and added if problems arose in the future then hours of operation could be addressed then.
The recently hired CornerStone Executive Director Tracy Neusser said she was not sure what the plans were for hours of operation.
"What good problems to have," she said, in reference to concerns about lack of parking and a business busy enough to create noise concerns.
Sharp explained the recommendation will go to the city council and if the council is favorable to the request to rezone the CornerStone building, a public hearing would be set.
The commission also approved dividing a parcel at 435 Walnut Avenue West. The parcel would be evenly split between land adjacent property owners, Christopher and Melissa Friday and James and Andrea Froeber.