No whistle zone ahead?
News | Published on February 3, 2021 at 8:50am EST | Author: Chad Koenen
1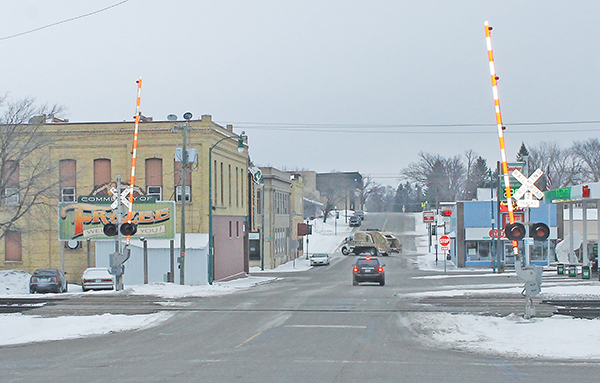 Progress made with Federal Railroad Administration
By Barbie Porter
Editor
Making Frazee a no-whistle zone is seeing progress.
  During a dual meeting between the Frazee Economic Development Authority and the Frazee Planning Commission on Tuesday, Jan. 26, it was reported the wheels are in motion and the cost is not as high as many anticipated.
However, it should be emphasized the process is in the early stages and still needs council approval to move forward.
In past years the city considered paying for a study, which would've come at a cost to tax payers, and the overall project was reported to cost millions. EDA member Hank Ludtke said there were also stipulations presented years ago requiring room for separation of traffic, which was not available with Becker County Highway 10 being so close to the tracks near the Lake Street intersection.
Frazee Councilman Mark Flemmer, who is also a council liaison on the EDA, said the Federal Railroad Administration (FRA) was contacted and approval was given to install "channelization barriers" and a reduced amount of room needed on the Lake Street crossing.
There may be a need to have Endeavor Road offer only right turns where it connects with Lake Street.
Flemmer said initial estimates have the cost at around $15,000, but he doubled the estimate to $30,000 to cover unforeseen expenses.
"The hard sell was the federal railroad, and they came back and blessed the plan," Flemmer said.
As for the Fifth Street Crossing, Flemmer said the required room is available to make the intersection whistle free.
Flemmer noted the plan, when ready, will be presented to the city council for approval. Once that is done a stakeholder meeting would be arranged.
Flemmer emphasized, while the FRA sounded to be for the project, the plan would still need to be approved by powers-that-be in Washington D.C., and that may require time.
The news received a round of claps and words of thanks, as becoming a whistle-free zone has been on the radar of city officials and residents for many years.