Smart Room fully operational at Vergas Event Center
News | Published on February 18, 2021 at 6:33am EST | Author: Chad Koenen
0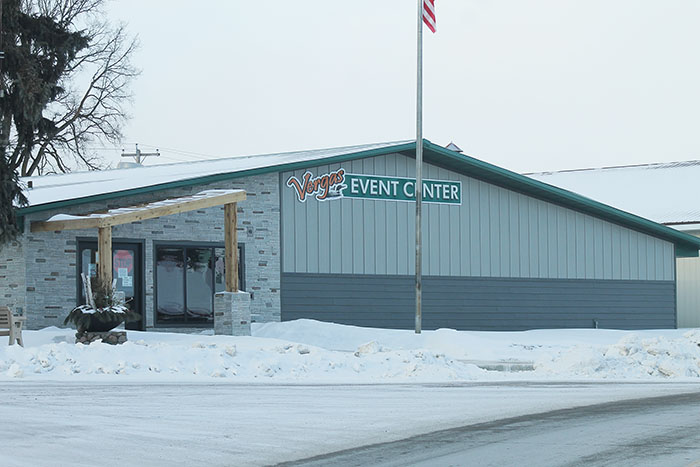 By Barbie Porter
Editor
The Vergas Event Center is officially a Smart Room. 
Being a Smart Room means it offers the public technological capabilities, such as internet access, as well as necessary equipment to offer meetings in person and simultaneously over the internet in a live feed.
The Smart Room includes a large screen TV mounted onto the wall, a computer monitor and accessories as well as a microphone.
"From this point forward we can have up to 13 people in the room (while COVID-19 distancing regulations are in effect)," said Vergas City Clerk Julie Lammers. "And for those who want to stay home, they can Zoom in as well."
During the Vergas Event Center committee meeting on Wednesday, Feb. 10, Lammers said she created an instruction sheet on how to use the devices. The step-by-step guide is set to be tested during an upcoming park board meeting. Lammers said if there are glitches or confusion, those details will be worked out. If all goes well, then the guide will be available for public use when utilizing the room.
Discussion on policies regarding the room use was also had, including available hours and how one would obtain a key to enter the room.
While no recommendations were made to the city council, the committee discussed having a key at the liquor store. Discussed hours of room usage spanned from 8 a.m. to 8 p.m., Monday through Saturday and Sundays from 12 p.m. to 5 p.m. unless other arrangements were made. It was noted the room would be available in a first come, first serve basis, but city functions would take priority.
The committee discussed requiring a deposit to ensure the key would be returned, and in case damage occurred to the equipment.
Lammers said she would look into whether or not that was an option, as the room was paid for through grant funding.