Fly Girls get ready for section meet
Sports | Published on February 24, 2021 at 9:50am EST | Author: chadkoenen
0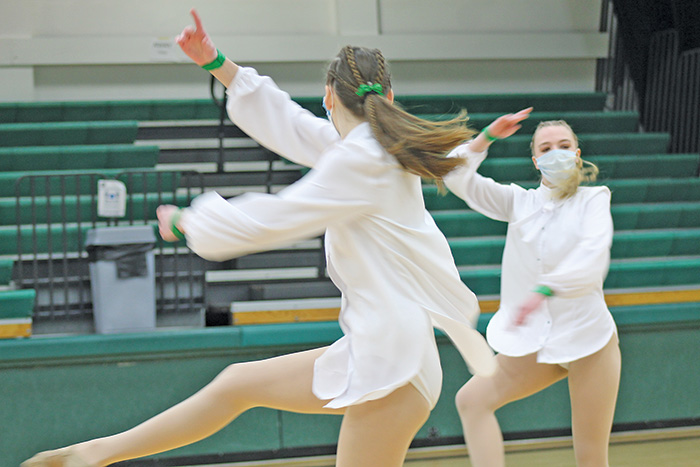 By Chad Koenen
Publisher
The Frazee Fly Girls hosted its first meet of the season, and in the process, competed for the final time before Saturday's section meet. The section meet is set for Saturday morning at Wadena-Deer Creek High School.
On Friday, the Fly Girls took first place in the jazz competition out of eight teams and finished in fourth place in the high kick out of 10 teams.
Head coach Katrina Courneya said the team enjoyed the opportunity to host their first meet of the season and is now turning their attention to the section meet.
"Friday we had such a great time hosting our home meet that was canceled from earlier this year. We are headed into sections this week with a full team and started with a 6 a.m. practice this morning (Monday) to make sure we are 100 percent ready for Saturday," said Courneya.