Giving Plate and Sonshine Bags help brighten spirits
News | Published on February 24, 2021 at 9:57am EST | Author: Chad Koenen
0
By Barbie Porter
Editor
Members of the Bethlehem Lutheran Church in Frazee began a unique activity to lift the spirits of strangers with a pay-it-forward concept.
Treats are often put on a plate, known as the Giving Plate, and it is gifted to someone. That person is then put to the task to carry on the fun activity.
Mary Jane Beyer said when the Giving Plate idea started, it was the COVID-19 pandemic that sparked the idea.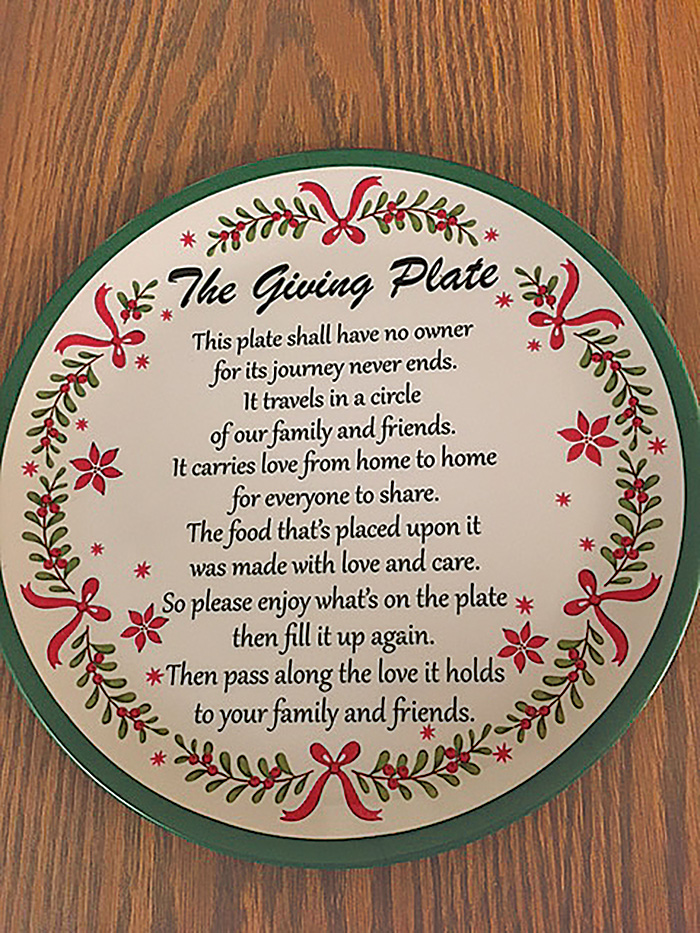 "We put something that was baked on it or cheese and crackers, and took it to someone that needed a lift for the day," she said. "It was a means to connect with others during pandemic; a way to reach out."
The Giving Plate idea started with four plates in December. Beyer said she does not know who received the plates in the past months, or where they are now. But, she would love to get feedback to see how far the plates traveled, and how many people the idea touched. Anyone who received the plate or was touched by the pay it forward campaign can contact Beyer at 334-5226.
Beyer noted the Giving Plate was an initiative put forth by the Bethlehem Lutheran Church Fellowship Board, while the Lutheran Women Missionary League conducted a separate feel good campaign with Sonshine Bags.
The yellow Sonshine Bags are a way of asking God's son, Jesus, to shine on the recipient. Beyer said inside the bag is a verse from the Bible as well as a variety of yellow things.
"Anything yellow can go in them," she said. "It is like a gift bag. There are humorous things, like a yellow egg of silly putty. Someone asked what I would do with that, and I said, 'take it out and play with it.'"
Anyone who might come across an interesting yellow item that wants to donate it to the church is welcome to stop by the church, which is located at 210 Maple Avenue East in Frazee. Beyer added anyone who may need a little light of love to shine in, or know of someone that does, can also pick up a bag at the church.
"There is no charge," Beyer said. "They are there to make someone's day brighter."
The Sonshine Bag project started with a goal of 100 bags. Beyer said there are between 50 and 75 bags ready to go.
"When they are distributed we will fill more if that is what is needed," she said.