Seip Drug offers COVID-19 vaccine registration
News | Published on February 24, 2021 at 10:06am EST | Author: Chad Koenen
0
By Barbie Porter
Editor
Seip Drug unveiled a new website and there is a link to sign up to receive the COVID-19 vaccine as it becomes available.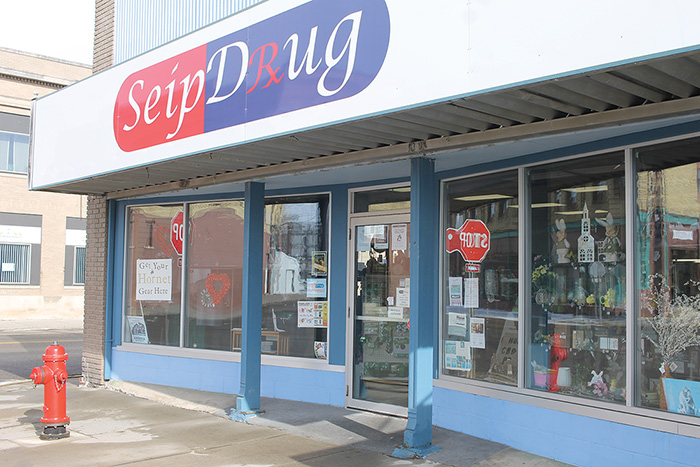 At the top of their website at www.seipdrug.com is a red bar with white letters stating "COVID-19 vaccine wait list and important information." Click on the bar and then the wait list sign up button.
Kayla Hendrickson, the lead pharmacist at Seip Drug, said the professionals at all of the Seip Drug locations are filling out necessary state and federal paperwork and being properly trained to administer the vaccine.
"Once the I's are dotted and the X's crossed, we will begin to utilize our wait list."

Kayla Hendrickson
Hendrickson noted just because training is completed and paperwork submitted, that doesn't mean Seip Drug will automatically get doses of the vaccine right away. The state government is responsible for handling distribution.
Because the Pfizer vaccine requires strict storage requirements, and the drug store doesn't have the freezers required, Hendrickson said they will be administering the Moderna vaccine.
The website has different categories one fits into for receiving the vaccine. The top of the list includes health care workers and long-term care residents, followed by front line workers and those 75 and older. The third tier includes all who are 65 and older, as well as those between 16-64 who are considered high risk, and other essential workers. The final tier includes all persons 16 and older.
Hendrickson said the state government sets which phase receives the shot. However, because there are scenarios where the vaccine must be administered within six hours of the vial being open, there may be an exception. For example, if a person in the second phase was unable to make it in for their scheduled shot, and the next available candidate is in phase three, then those people would be called.
"We would rather give it to someone, than to waste it," Hendrickson said.
There is no charge for the vaccine. However, charges for administrating the vaccine may be billed to insurance.
Hendrickson added some may not have internet access or understand technology to get signed up. She encouraged those people to call the store for assistance, 334-3070. However, be patient while waiting for assistance as there are a limited number of staff members.