Fish fundraiser has deep roots in Frazee
News | Published on March 10, 2021 at 8:31am EST | Author: Chad Koenen
0
By Barbie Porter
Editor
Fish dishes are delicious, and the Knights of Columbus wants to prove it. The group will be serving take out meals on Friday, March 12 and March 26 at Sacred Heart Catholic Church in Frazee from 5-7 p.m.
The church is located at 202 Maple Ave. W. in Frazee. The meals are $10 each and include Alaskan Pollack, scalloped potatoes, coleslaw and homemade bread made by Jill Mickelson.
Last year the fundraising effort had just started when the COVID-19 pandemic broke out. During normal years, the meal also included French fries and green beans. Knights of Columbus member Cecil "Bud" Hensel said the to-go containers offer limited space, so the crew stuck with the most popular for the pick-up only event.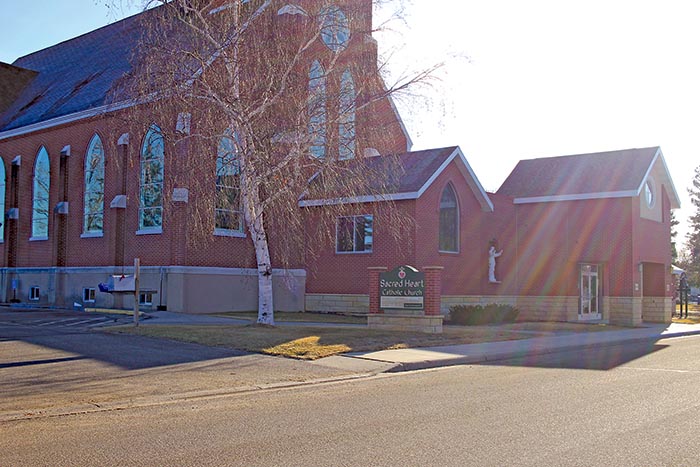 This will be the second meal the Knights of Columbus are providing this year for lent, with a third one set for Friday, March 26. Hensel said the first event pulled in about 145 people.
"People got in line and the line went quick," he said. "It was smooth throughout and we stayed pretty steady from about 5-6 p.m."
The fundraiser will go towards maintenance on a billboard along U.S. Highway 10 that supports pro-life, as well as scholarships to area students.
The fundraiser idea came about when the Knights of Columbus wanted to provide a fish meal during lent, while also strengthening community ties. 
"We started with about 100 meals and it has slowly built up," Hensel said. "We were serving upwards of 180 meals."
He explained the church has a balancing act with a neighboring church in Detroit Lakes. The two take turns offering fish dinner fundraisers throughout lent.
For those unfamiliar with lent, it is observed by 40 days of sacrifice, such as giving up something one loves. Also, on all Fridays of lent, those who are 14 years and older must abstain from consuming meat. Fish are cold-blooded and therefore not regarded as a meat. On Ash Wednesday and Good Friday, those between 18 and 59 are also to fast. This year lent began on Wednesday, Feb. 17 and ends on Saturday, April 3.
As for the history of the Knights of Columbus, it's a fraternal service-minded group made of Catholics. It was founded by Michael McGivney in 1882, when immigrating Catholics were commonly persecuted. During that time it was also common for men to be the only breadwinners in the family. Therefore, if a man died and left his widowed wife and children to fend for themselves, the aftermath could be devastating. To help, the Knights of Columbus started as a way to care for those families.
The organization has changed throughout the years, but remains a male-only activity that is focused on providing a service to their community.
Hensel is a charter member of the Frazee chapter of the Knights of Columbus. He recalled many of the charter members were part of a chapter in Detroit Lakes. Since many people lived in the Frazee area, discussion began about organizing a chapter in their hometown. As plans moved forward the Knights of Columbus came to Frazee with about 20 members from the Detroit Lakes council and another 30 joined early on as well. Now, Hensel said the current membership in Frazee is at about 80.