Barlund, Starry named Region 6 Triple A students
News | Published on March 17, 2021 at 12:40am EDT | Author: Chad Koenen
0
Triple A FHS students share how school experience shaped them into the person they wanted to be
By Barbie Porter
Editor
Maddy Starry and Brock Barlund earned Triple A titles from the Minnesota State High School League.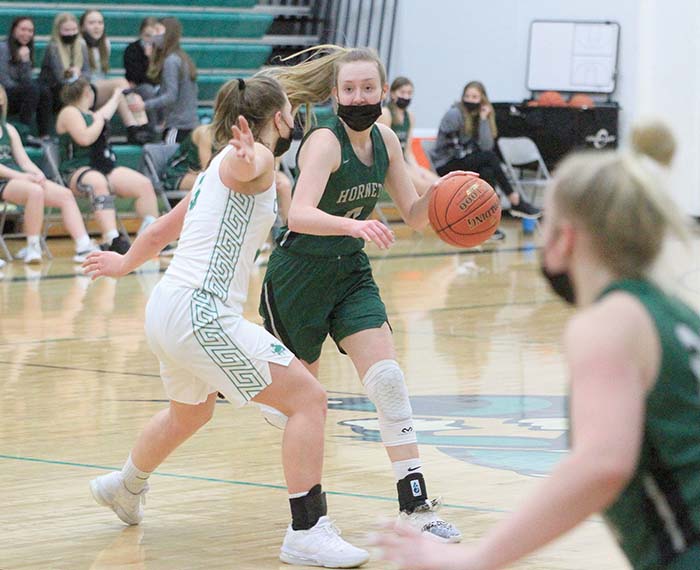 The Academics, Arts, and Athletics Award, known as the Triple A Award, honors select high school seniors throughout the state who have a grade point average of at least 3.0 and participate in athletic and fine arts. 
Starry and Barlund were nominated for Region 6. Submissions across the state were reviewed by Minnesota State High School League groups, business leaders and more. 
Effort is a pillar
to Barlund's success
Being a well-rounded student means understanding time management. While Barlund is dedicated to his athletics by putting in extra time lifting weights and practicing, he doesn't let his academics slide.
"My mom has helped me with that," he said. "She has very high expectations. She knows I have the ability."
Effort is the determining factor, he noted. For example, figuring out math problems, learning new formulas were fun, and made learning easy. Flip to the subject of English and Barlund has seen his struggles. Spelling and reading presented a challenge, and without additional effort to improve his skills, it is unlikely he would currently have a grade point average of 3.7 with several college accredited classes wrapped up before he even starts his first year at Bismarck State University.
Barlund also put effort into being a strong athlete in football, wrestling, baseball and trap shooting. While the 160-pound wrestler undoubtedly has physical strength, he also brought a mental toughness and team mentality with him to every practice and competition.
While he knew he would love the traditional sports of wrestling, football and baseball, the newer league sport of trap shooting was more valuable than he thought it would be when he joined in ninth grade. Being from a family that are avid hunters, he thought target practice with friends would be a fun way to spend time. What he gained from the sport was a sharpshooter eye and new friendships.
"My family hunts duck, turkey, deer, and we have land in North Dakota to hunt pheasant. My aim has improved because of trap. I also found that hunting has helped me build relationships with family and close friends, too."

Brock Barlund
For Barlund, the secondary impacts of sports are what matter. When his senior year concludes along with his competitive sports days, how sports shaped him will remain.
"Being in sports made me the person I am today," he said. "I learned how to work hard, to be a good leader, to be respectful and what it means to have others respect me."
While learning who the man he wants to be is, Barlund said his involvement with band helped strengthen his ties with family.
"My sister and mother played the trumpet," he said, noting he uses the same instrument they did in band. "I've been in band since fifth grade and really enjoy it."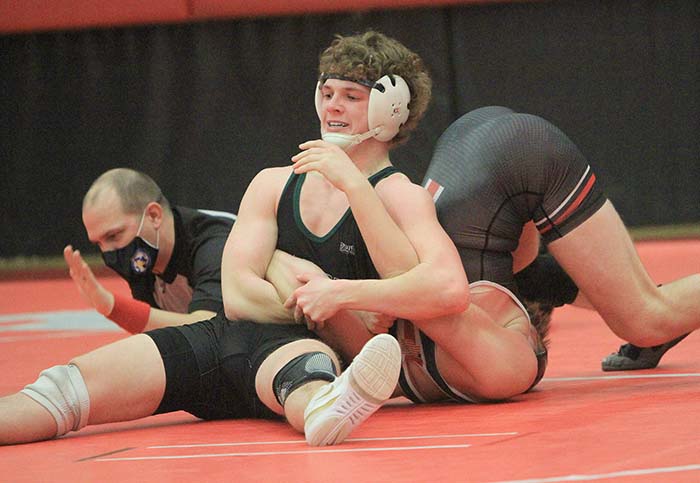 The experience, much like sports, provided him with skills and friendship. When the full picture is combined, Barlund said all his experiences at FHS prepared him for his future career in nursing.
Starry learns hard work is the cure of self doubt
Success is rarely a solo mission. Starry learned the truth in that statement during her academic and athletic journeys at FHS.
While history has always been the most interesting class for the daughter of Mary and Scott Starry, math and English have not come easy. When Starry struggled with puzzles made of numbers or dissecting literature, she turned to her teachers for help. She was never let down.
"My teachers have always stepped up to provide me with extra help," she said. "They are always willing to help. I'm grateful for that."
Having teachers go the extra mile outside of the classroom afforded Starry the opportunity to expand her learning into the college world. She's taken several accredited classes, even ones in writing and algebra, all the while maintaining a 4.0 GPA.
Being studious is only a part of the high school experience for Starry. She was also in volleyball, basketball and softball. She began her high school varsity career in ninth grade with limited playing time in all three sports. By her sophomore year Starry was in the starting line up.
"By being in sports I learned how to face challenges as a team," she said. "I also learned to believe in myself."
She explained when she was younger, she was smaller. Because of that, some opponents wrote her off as weak.
"They underestimated what I could do. It made me work harder. I wanted to show them that I could be something. Because of that, I think I'm a much better player now. I also learned about self-doubt. It will be there, but I found out that if I think I am capable of something, then I can do it with hard work."

Maddy Starry
In those moments of success, Starry learned the joy of celebration. She noted some of her fondest memories are those moments when the clock stops and she is given time to celebrate a successful play or point with her team.
Teamwork is imperative in most sports, just as it is in band. When Starry began her required band classes in high school she picked the trumpet.
"My older brother played it, and he was cool, so I also wanted to play the trumpet," she said.
After the two required years of fine arts, Starry continued her journey in band, even joining the pep band, which plays popular music at sporting events.
The seniors were supposed to go on the Disney World trip to march during the famed parade last year, but the day before they were set to leave the trip was canceled due to COVID-19. Starry said it is not looking like the trip will happen this year either.
"That's OK," she said. "I've had so much fun being in band and have really enjoyed learning."
The determination, effort and love of learning are what make Barlund and Starry great representations of what it means to be a Triple A student.