Helping families step by step
News | Published on March 24, 2021 at 11:32pm EDT | Author: Chad Koenen
0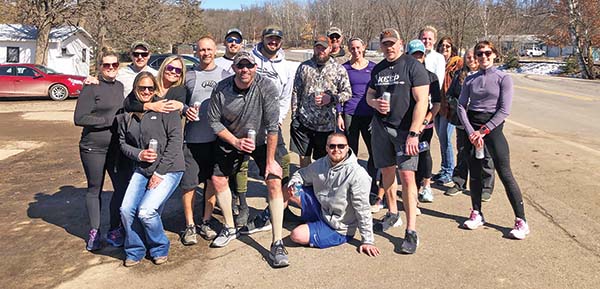 By Barbie Porter
Editor
Thirteen runners took to county roads in the rural Frazee area to participate in a half marathon run on Saturday, March 13. 
The group set their sights on raising $1,300 with the proceeds being donated to a local family that experienced financial hardships due to secondary impacts of the COVID-19 pandemic. The group sped past their goal, achieving the set amount by the second day of fundraising. When run day arrived, the group had collected $4,000.
Jason Ziegler organized the run. The co-owner of hunting and recreational land specialists Whitetail Properties explained the Harvest Church in Frazee and Cowboy Church in rural Detroit Lakes both nominated a family to be the benefactors.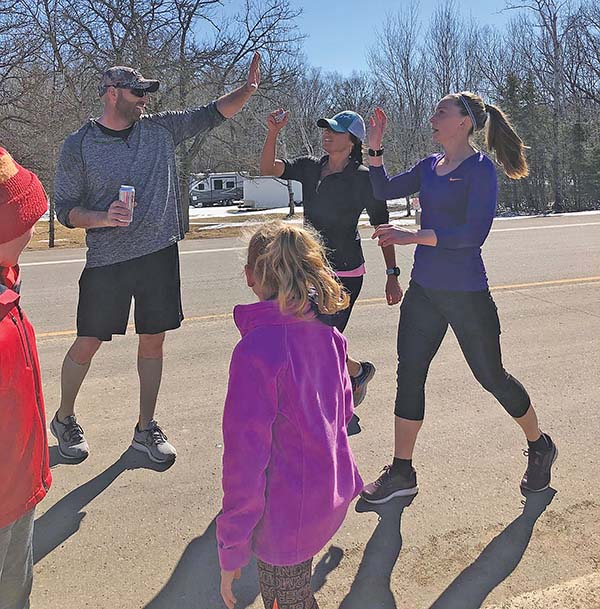 Ziegler said the recipients remained anonymous to him and there were no stipulations on how the funds could be spent.
The idea for the run started with a moose hunt in Alaska. The rural Frazee resident wanted to be physically prepared to haul a moose through back trails and boggy areas, should he be lucky enough to capture one during the hunt. So, he started running.
Ziegler returned to Minnesota without a moose, but decided to continue running. He put his hobby to work when he came up with an idea to run a half marathon in the Cotton Lake area and invite 12 others to join him.
Sticking with the number 13 concept, Ziegler set a fundraising goal of $1,300 and decided the run would happen on March 13, regardless of weather conditions. Mother Nature tipped her hat cordially to participants as temperatures topped out around 60 degrees. The warmth and sun added to the joyful event, as did the spectators along the way.
Ziegler said he knew a few of the spectators cheering everyone on, but there were several he had not had the pleasure of meeting, yet.
"That was neat to see," he said.
The finish line was at a lake side eatery, where participants and spectators were able to gather for food and to celebrate a great athletic accomplishment that also helped local families.