Special fee for water treatment plant
News | Published on March 24, 2021 at 11:38pm EDT | Author: Chad Koenen
0
By Barbie Porter
Editor
The city of Frazee will soon have the new water plant up and running. To pay for the improvement, the council approved a $20 per month user fee. The fee will be removed once the project is paid in full.
To pay for future, anticipated improvements to the utility systems, increases were also worked into the plan. The water fund called for a 3 percent increase to monthly fees every year through 2030. The sewer fund was recommended to have a 1 percent increase to monthly fees every year through 2030.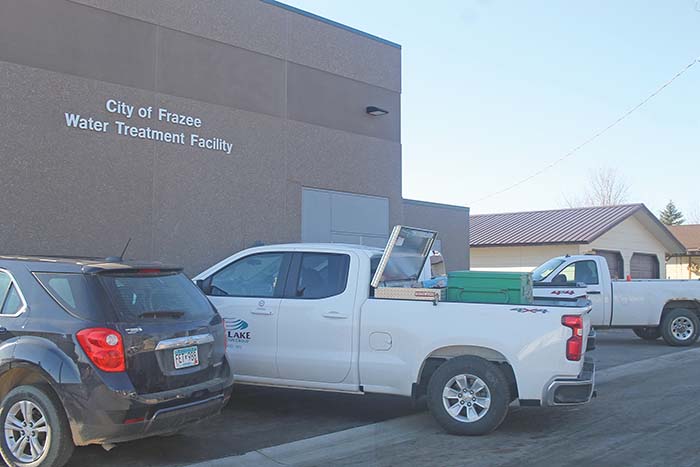 The amount needed was determined by the city's financial advisor through a water fund analysis.
The council approved the recommended rate adjustment prepared by the city advisor.
Council heeds
superintendent's advice
Utilities Superintendent Larry Stephenson asked the council to hold off on signing an agreement that would trigger the start of the warranty for the new water treatment plant.
Stephenson said there has been an ongoing issue with the pump for about a month. He likened it to buying a new car and paying for it even though the transmission is slipping. He suggested the council hold off until the problem is corrected.
Mayor Ken Miosek said he supported Stephenson's lead, and if he was concerned then there was a reason for caution. The council agreed.
City water to
have chlorine
Frazee City Administrator Denise Anderson recommended sending out notifications that the new plant will use chlorine. She explained those who have fish tanks may want to purchase required filters to prevent any damage when the change to the new plant happens.