Get ready to toss those bags April 10
News | Published on April 7, 2021 at 3:48pm EDT | Author: Chad Koenen
0
By Barbie Porter
Editor
The bags will be flying at the Frazee Event Center on Saturday, April 10 in an all-ages cornhole tournament.
The fun starts at 4 p.m. so registration the day of the event between 3-4 p.m. is recommended. For those early birds, the event organizers will begin set-up for the competition around 2 p.m.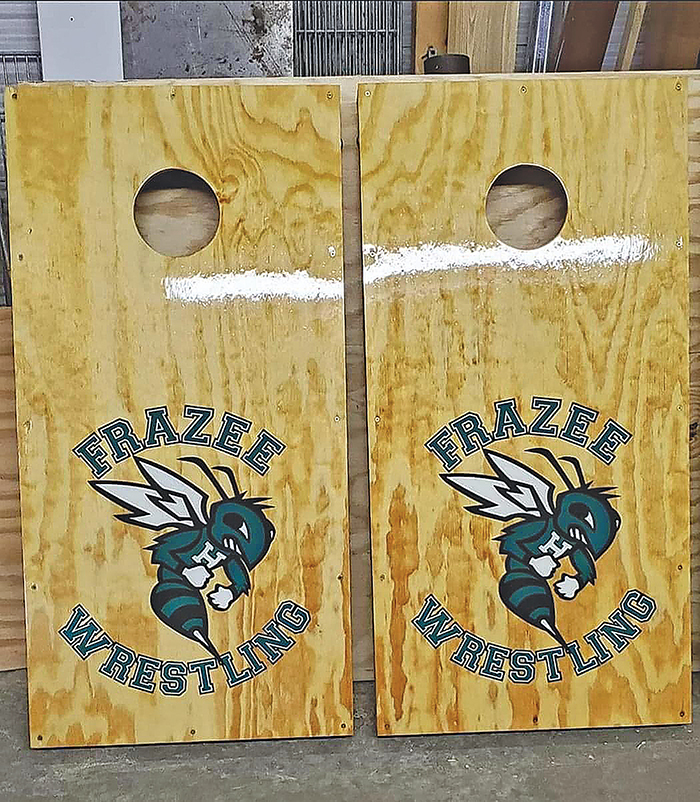 There will be two divisions. The 13 years of age and older group will have a entrant team fee of $50. The student teams, 12 and younger, can register for $20 per team. If a younger crew wanted to compete in the adult division, that is an option.
The prizes for the winners of the tournament include a cash payout for the top contender, while the teams that place in the top three will also walk away with items. In the past they have won bean bag boards, Hornet gear and more.
In addition to enjoying a fun tournament of cornhole, the event features a gun raffle and silent auction. 
The gun raffle will feature a variety of fire arms. If someone won a gun, they would also be given the secondary option of getting a gift certificate to a sport shop instead.
The silent auction will have a getaway to Thumper Pond, gift certificates to Spanky's Stone Hearth, the Frazee Golf Course and many gift baskets. Anyone interested in donating an item can do so by calling the wrestling program booster club treasurer Tiffany Nagel, (218) 443-4515 or drop the item off at the event center between 2-4 p.m. on the day of the event.
All proceeds from the event go to the Frazee High School wrestling program. Tiffany Nagel, the wrestling program booster club treasurer, said the funds help the program from the youngest wrestlers to the seasoned seniors gunning for state.
"The money might be used to help cover costs of tournaments or to purchase uniforms," she said. "There is a mix of things. We want to make sure we meet the needs of the program and provide opportunities for the wrestlers to compete and have fun."