Seip Drug offers to sell building to EDA, signs lease
News | Published on April 7, 2021 at 3:49pm EDT | Author: Chad Koenen
0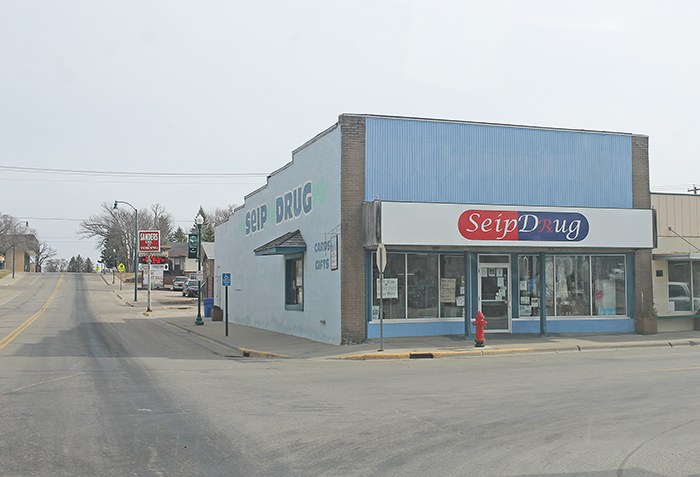 By Barbie Porter
Editor
The Frazee Economic Development Authority was presented with a purchase price of $45,000 for the current Seip Drug building on Main Avenue. The drug store plans to move into the new business center. The EDA hopes to continue the redevelopment of the corridor.
There is a potential business for the storefront next to Seip Durg in the new commercial site. If the new business comes to fruition there would be one large suite on the other side, which could also be made into smaller spaces for two or three stores.
The EDA was informed there was a lot of interest in the construction project of the business building. With other large-scale developments in surrounding communities the bids may be very competitive.
The EDA learned there may be a new owner of the old creamery building on Main Avenue, which was converted into apartments on the upper floors and business offices on the main floor.
The potential owner is interested in finding information on funds for historical buildings. The EDA agreed more research would need to be done on requirements for historical funds as well as such funds are available.
The EDA agreed to start legal action against Mike Mercil for non payment of a loan after Mercil sold the Baer building. The loan was given to him to improve the downtown corner building.
A grant was submitted for remodeling the Town Lake beach area. The project would include demolishing the current bath house and building a new facility estimated to be about 2,340-square feet. The amount sought from the grant was the maximum allowed, $250,000.
Frazee City Clerk Denise Anderson said the city would need to hold a public hearing if it went forward with a renovation project as a variance would be needed. A public hearing is required before the council decides if it wants to grant a variance or not.