Hornets win home opener
Sports | Published on April 20, 2021 at 11:10pm EDT | Author: Chad Koenen
0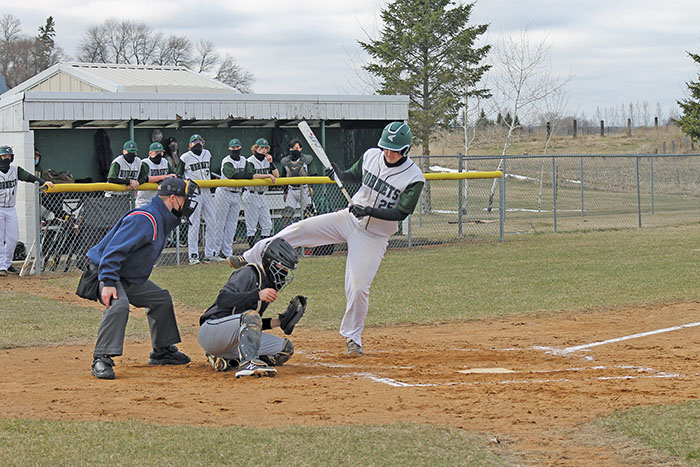 The Frazee Hornets ran off with the lead late in the game in an 8-5 victory over the Dilworth-Glyndon-Felton Rebels on Thursday, April 15.
A two out rally in the bottom of the third inning gave the Hornets a four run cushion. It started with Brock Barlund lacing a line drive to left field, then next play stealing second. Broden Fleisher drew a walk and Scott Seim scorched a sharp single to left-center to plate Barlund and Fleisher giving the Hornets a 2-0 lead. The next batter, Ethan Wothe, got hit by a pitch and Byron Kroupenski hits a ball that got mishandled to load the bases. A pair of back-to-back walks by Zach Longfors and Gunnar Erickson gave the Hornets a 4-0 lead before a strikeout ended the rally.
The Rebels tacked on three of their own runs in the top of the fifth inning from a few walks and some untimely errors in the field.
Seim pitched 41/3 solid innings for the Hornets, striking out 10 Rebels, walking 5, and giving up 2 runs. "Scotty's (Seim) performance today was impressive," said head coach Andy Mekalson. "He had good snap on his fastball and kept the Rebels off balance with his knee-bending curve ball.
Nguyen relieved Seim on the mound. A fielder's choice and an error allowed the Rebels to score a few more to knot it up at 4-4.
Hornets added to their lead in the fifth inning to make the score 7-4. Longfors and Kroupenski walked and Gunnar Erickson singled a line drive to center field, scoring Kroupenski. Gage Post hit a sacrifice bunt to advance the runners. Nguyen helped himself by singling in Longfors and Erickson for a couple RBI's.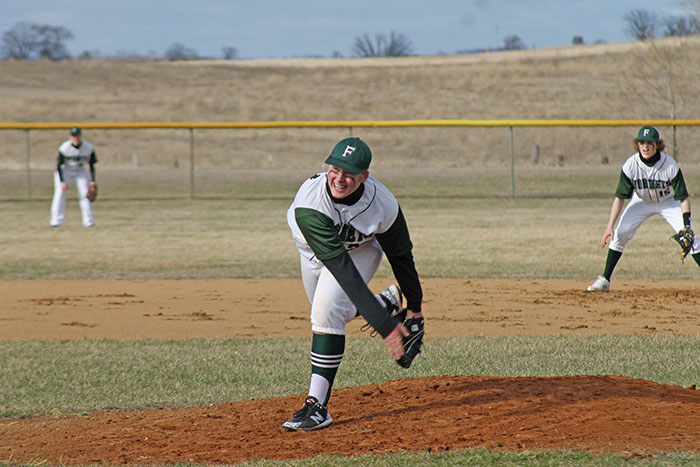 In the sixth inning the Hornets tacked on one more run with Longfors picking up an RBI single.
Rebels didn't quit and pushed across a run in the seventh inning, but their short-lived rally was halted by Nguyen striking out Summers to end the ball game.
Nguyen pitched the Hornets to victory. Nguyen went 22/3 innings, allowing one run on three hits and striking out four.
"The game almost didn't happen due to the early to middle week snowfall, low temperatures, and few of our players being quarantined due to COVID exposure," Mekalson said. "We were scheduled for a double-header, but we decided one game in the cold and with a partial Hornet varsity squad would be enough. It turned out to be a nicer evening than expected, especially picking up a huge Heart O'Lakes Conference win with an all-around team effort."