Pulled pork drive-thru coming to Frazee
News | Published on May 11, 2021 at 6:12pm EDT | Author: Chad Koenen
0
By Barbie Porter
Editor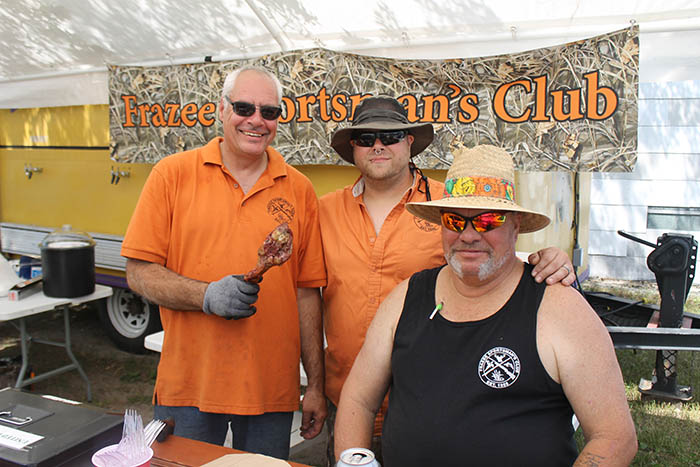 The Frazee Sportman's Club added a delicious dish to its annual raffle drawing. On Saturday, May 15 don't bother cooking dinner. Instead, head to the Frazee Event Center for a drive-thru pulled pork sandwich with baked beans, potato salad and a dessert.
The free-will offering collected with each meal served will go into the Frazee Sportsman's Club funds for future projects in the community.
In addition to the savory meal, raffle tickets will also be available for purchase. The tickets are $20 and only 600 will be sold. They are only available for purchase to those who are 18 years of age and older. The raffle offers 15 prizes, and instead of a prize there is a cash option that is what the winner(s) prefer.
The prize are:
1. 110 6.5 Prc with Vortex 3-9×40.
2. Glock 4-9mm.
3. Rugar-American-.450 Brushmaster-Bronze.
4. Rugar Lcp-.380.
5. Smith $ Wesson M&P .22 Compact.
6. Mossberg-SuperBantam 7 mm-08 with 3-9×40.
7. Vortex-Raxor Hd 4000 Rangefinder.
8. Savage-B17-17 HMR
9. Winchester-Xpr-.350 Legend.
10. Centerpoint-Crossbow-Mercenary.
11. Savage-Axis li-.270 Overwatch.
12. CVA-Optima Muzzleloader with scope.
13. Rugar Ar-15.
14. Vortex-Diamondback Tactical-4-16×44 FFP.
15. Girsan-12 Gauge Auto 3.5".
The winning raffle tickets will be drawn via a live Facebook feed that can be found on the Frazee Sportman's Club page. The winning tickets can be claimed that night from 7-8:30 p.m.