Smiles, cheers fill stadium at second grade Olympics
News | Published on May 11, 2021 at 5:58pm EDT | Author: Chad Koenen
0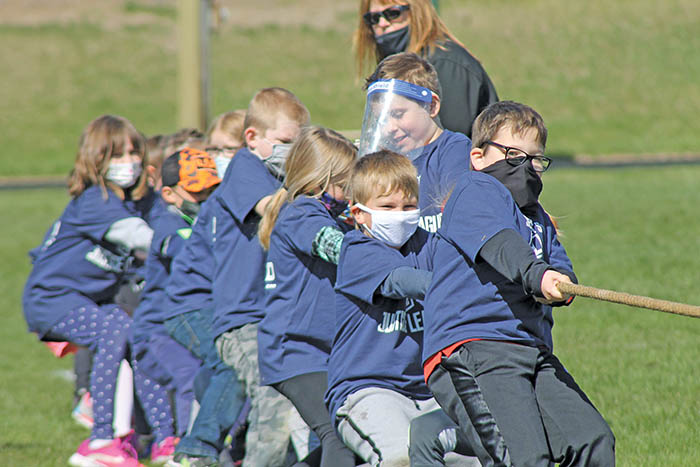 By Barbie Porter
Editor
Frazee Elementary is in the midst of hosting the annual Olympic contests for grades K-6.
Pre-COVID-19 there were several grades competing at the same time. However, this year, the event competition day hosts only one grade at a time.  
Each student could invite a few family members to cheer them on from the stands. In addition to the audience showing support, the students also encouraged each other, even those from different classes.
The event included an athlete welcoming ceremony, honoring the country and Old Glory with singing of the National Anthem and then the games began. Events included a disc toss, relay race, bag hop, obstacle course and a tug-o-war contest.
Through each event the students smiled, laughed and enjoyed the outdoor classroom contests.