Golfers take fourth at Pelican Rapids meet
Sports | Published on May 20, 2021 at 8:30am EDT | Author: Chad Koenen
0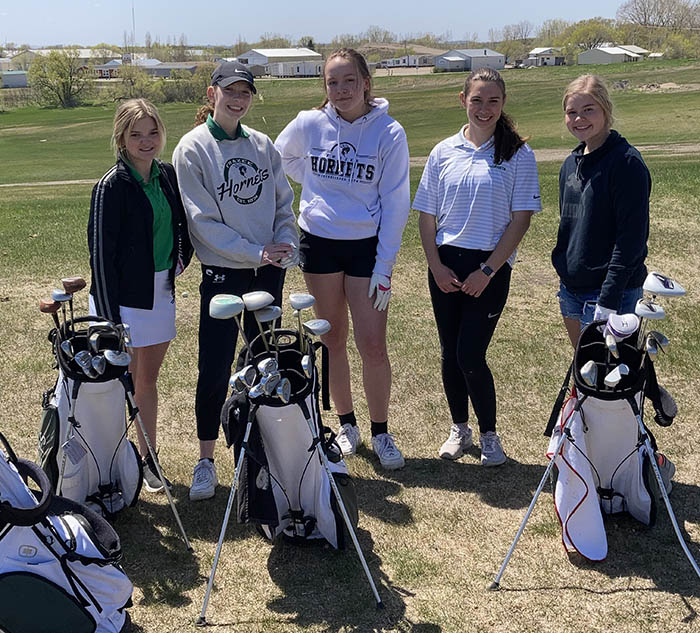 By Chad Koenen
Publisher
The Frazee girls golf team hit the road for a pair of meets last week. On Tuesday the golfers placed fourth as a team at a nine hole meet in Pelican Rapids. 
Perham captured the team title and the individual medalist was Mallory Belka of Perham with a 39.
Alexis Mack and Krysten Halverson led the charge for the Hornets as they both shot a 51. Madeline Matejka had a 55, Taylor Walker a 58 and McKenzie Wake had a 63.
On Thursday, the Hornets traveled to the Hawley Country Club for an 18 hole Heart O' Lakes Conference meet.
Hawley was the team champion and Belka was once again the medalist with a 73.
Head coach Dave Conzemius said the Hornets had a great day with each golfer recording their personal best for 18 holes. Halverson had a 99, Mack and Matejka each had a 107, Wake a 114 and Walker a 127. Frazee finished in fourth place.
This week Frazee will travel to Moorhead Country Club for a meet hosted by DGF, before heading to Wildflower on Thursday for the final conference meet of the season.