Hornets venture into the forest
News | Published on May 20, 2021 at 8:39am EDT | Author: Chad Koenen
0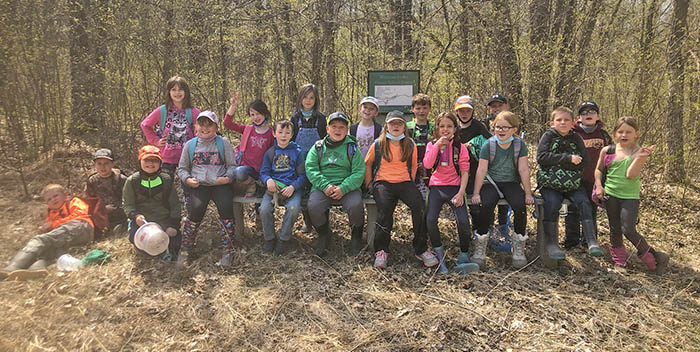 By Barbie Porter
Editor
The Frazee-Vergas School District has a unique gem with its 240-acre school forest that is located about five miles north of town in Burlington Township.
The forest has trails, primitive bathrooms and plenty of wildlife. The property has been managed by the FFA advisor in past years. Management included inviting loggers to bid on thinning the forest as needed, with the funds going into the district coffers.
Frazee Elementary second graders spent time at the forest last week to put their knowledge of insects to practice. Students identified where insects live, caught some in butterfly nets and put them into jars. Magnifying glasses were then used to study the insects, where details learned in class could be seen.
"It was a perfect day with a group of high flying second, almost third, graders," said teacher Shana Schwan.
Other classes have also utilized the forest. Annually, sixth grade students visit the forest to teach younger classmen about more than 25 animals native to Minnesota.