Frazee Fire Department is holding an open house
News | Published on June 7, 2021 at 4:44pm EDT | Author: Chad Koenen
0
Try on the uniform and enjoy free hot dogs and chips
By Barbie Porter
Editor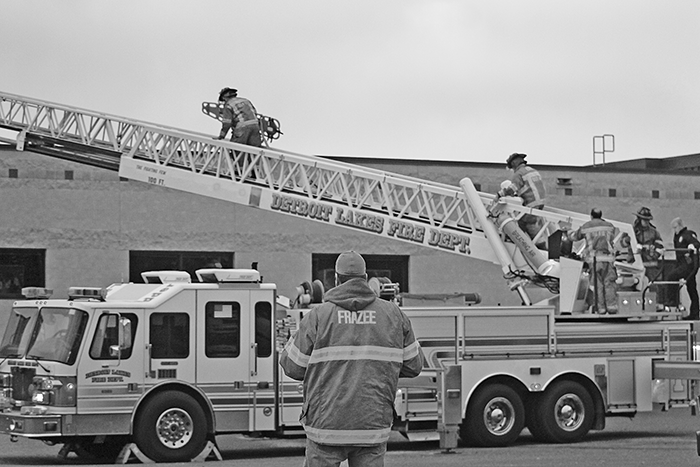 Frazee Fire Department is hosting an open house on Wednesday, June 9 from 6-8 p.m. Anyone who has considered joining a volunteer firefighter department is asked to stop by, ask questions and see the equipment.
The recruitment event is part of a county-wide membership drive that all fire departments are hosting, said Frazee Fire Chief Joe Nelson.
"This will be our third year doing this," he added. "It seems to work well. Plus, it is a really good opportunity for anyone who has been even a little bit interested to get a first hand look at equipment. Bring the whole family."
The fire department members will also feed its guests with hot dogs and chips. While breaking bread, visitors can get a taste of what it means to be a member of the Frazee Fire Department. In the past, many members refer to the department as a family.
After chatting about what firefighters do and learning about the team, if one is so inclined an application can be filled out at the event. The application process is the start of a journey that can change lives, strengthen community ties and provide a personal sense of growth for each firefighter.
The next step would be testing. Firefighters need to take a written and physical exam to ensure they can perform the basic tasks the job requires.
"The test date will be set up after," Nelson said. "But for Wednesday, that night is to have fun, try on gear, check out the tools first hand and enjoy some food."
While firefighters earn respect in the community, provide a necessary fight on front line emergencies and receive a retirement fund perk, Nelson said many of the 10 departments in the county are struggling with membership. He said, Frazee saw several of its experienced members retire in recent years.
"We have 24 members and our goal is to have 30," he said. "Twenty-four sounds like a lot, but all of us have jobs and some have family, so the more the merrier."
The Frazee Fire Department came to be in 1898 with volunteers manning the station and tending to calls. The department officially began in January of that year, and by July the town had a devastating fire that burned 11 buildings, including a bank, lumber store, blacksmith shop, saloons and more.
Almost 20 years to the day (and almost to the hour), according the city history book, another fire swept through Frazee and burned 10 business buildings.
Back then, firefighter tools included a fire hose and hand-operated pump that required eight men to operate. Now the department has a new engine and state-of-the art equipment to protect the firefighters and provide the best front line response when called to assist during an emergency.
The history books stated that in April 1990, construction began on a new fire station on Main Avenue. The station provided space for 10 units, offices and a meeting room. The Frazee Lions Club and Vernon Daggett were the generous donors that made the current station possible.