Downtown business building gets a green light
News | Published on July 5, 2021 at 1:49pm EDT | Author: Chad Koenen
0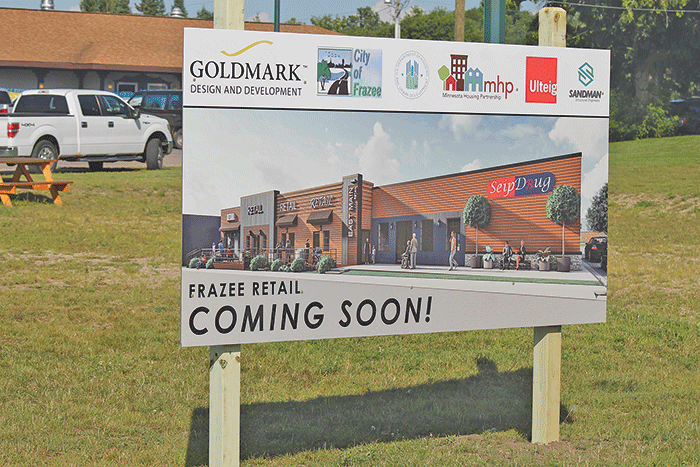 By Barbie Porter
Editor
The city council agreed to back the Frazee Economic Development Authority so the construction of the downtown business building can begin.
During the special city council meeting on Tuesday, June 29, a resolution requesting the issuance of a $1.52 million bond and authorizing a tax increment pledge agreement was approved.
Councilman Mike Sharp asked if the EDA understood its annual allotment from the city coffers (which was $40,000 in 2021) would need to go towards paying the loan, should it take time to fill the building with tenants.
Councilman Mark Flemmer, who is on the EDA, said he believed that was understood by the EDA.
Flemmer and the other EDA members met prior to the council meeting to review the bond and TIF district request with the city financial advisor, Jason Murray.
The EDA was told if the rental business spaces were not filled by tenants, or the building sold, there is potential for a cash flow shortfall. By requesting the council to move forward with the project they were essentially asking the city to take on the risk of going to taxpayers to cover loan payments.
Murray reiterated many factors are at play and any of them could change the trajectory of the projected shortfall, which is based off of current leases in place. Seip Drug is the only committed business with a five-year lease and an option to extend the lease an additional five years.
In addition, once the building is constructed, the cost may decrease as there are contingency funds built into the project. If the project came in under budget, those funds would automatically go towards paying down the bond.
EDA member Ashley Renollet added the bond is callable at anytime. That way if a buyer were interested in purchasing the building, there would be no issues of having to wait until the bond was callable to make that transaction happen.
EDA member Ted Anderson noted the new business building will make a difference to that block of downtown.
"That block needs a shot and this will do it," he added.
The EDA also agreed to purchase a 25-foot strip of land that is located between the commercial development land and the EDA-owned building that is rented by Mahube-Otwa. The EDA was informed the owner of the land, Tim Conklin, would sell it for $15,000.
The additional land would allow the business center to have two drive-thru options for those renting the space.