VPC recommends grade and fill permit for veteran's park
News | Published on July 5, 2021 at 1:28pm EDT | Author: Chad Koenen
0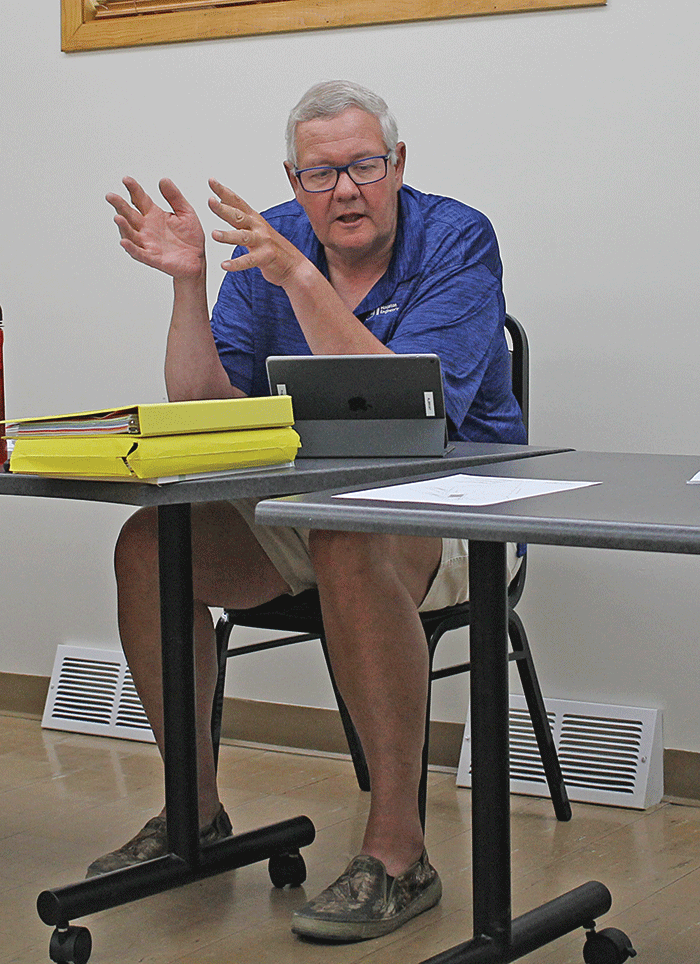 By Barbie Porter
Editor
The Vergas Planning Commission was presented with a petition of more than 300 names in favor of the proposed veteran memorial.
The veteran memorial committee presented the petition at the commission's monthly meeting on Monday, June 28.
Commission member Bruce Albright, who is also a councilman, explained the council would have the ultimate decision if the memorial can move forward, and the petition would be given to the council. He said the commission's job was to either recommend the council approve or deny a construction permit that was applied for by the committee.
The construction permit stated the site for the memorial to be 230 East Frazee Avenue. The memorial park would be located east of the baseball field. The valuation of work being completed was stated to be $100,000.
The commission approved the permit, which moves it to the city council's desk. The next council meeting is slated for Tuesday, July 13.
Town Line Road has been marked to show where the easement would extend, should the council move forward with making the road a legal city street. Albright confirmed with the city attorney the process begins with dedication of the road, and is followed by acquisition of right-of-way.
The commission discussed potential issues with obtaining a full 66-foot right of way, as some property owners have fences in that area. It was noted there was no planned changed to the road itself.

The commission also reviewed a request for an addition to be built on a home. A hearing was held on June 9 for the property located at 806 Scharf Avenue, but the discussion was tabled as the city wanted feedback from neighboring property owners. While the neighbors were OK with the addition, concerns arose with state statutes regarding homes that are built on non-conforming lots. The non-conforming status came as the house is in the shoreline ordinances 75-foot setback.
Vergas City Clerk Julie Lammers said she contacted the county regarding the shoreline ordinance, and learned the county would not allow the addition. However, they noted the county does not have jurisdiction in the city limits. Lammers said that decision fell on planning and zoning, and nothing was found in the city shoreline management plan restricting an addition.
The favorable news made a U-turn when the city attorney explained he researched the issue and found non-conforming structures cannot expand its footprint, according to state statute. He explained municipalities can have stricter guidelines than the state, but not more lax. Essentially, non conforming means a freeze on the building's footprint, he said.
However, if the property owner wanted to build something that wasn't attached to the structure, and was in accordance with the shoreline management policy, that could be considered, Lammers added.
The commission denied the variance request for the addition to the house.