Ground begins to rumble in downtown Frazee
News | Published on July 12, 2021 at 6:27pm EDT | Author: Chad Koenen
0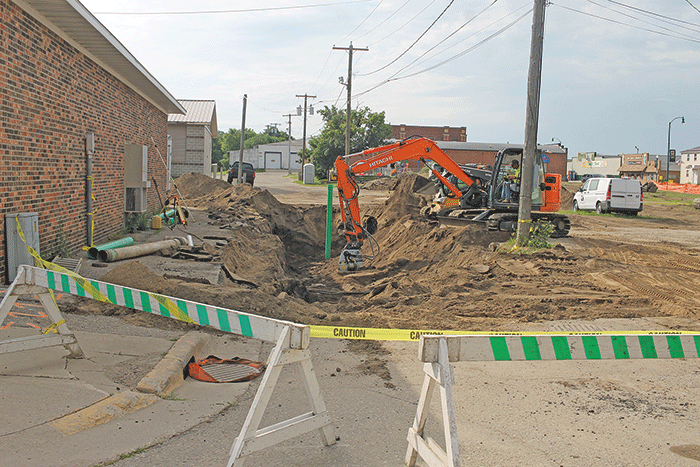 By Barbie Porter
Editor
Those in downtown Frazee may feel the ground rumbling in weeks to come. The shakes are result of heavy equipment working near Main Avenue.
The projects include ground breaking for the business building on Monday and ongoing work to remove three fuel tanks along Lake Street. The tanks are part of the Sander's Oil building, which was once a gas station.
Work on the Otter Tail Bridge along State Highway 87 is also ongoing. The cement structure spanning the bridge can now be seen and was reportedly poured on Tuesday, July 6.
Work that has been completed on the project so far includes:
• All work between the county lines of Becker and Wadena and Evergreen Township.
• Box culvert replacement east of County Road 31
The upcoming construction schedule includes:
• Continue shoulder widening between Frazee and Evergreen.
• Continue culvert replacements between Frazee and Evergreen.
• Replace box culvert/bridge at the Otter Tail River near Frazee
• Replace second box culvert just west of County Road 33/County Road 115.