Vergas business gets exterior makeover
News | Published on July 12, 2021 at 6:15pm EDT | Author: Chad Koenen
0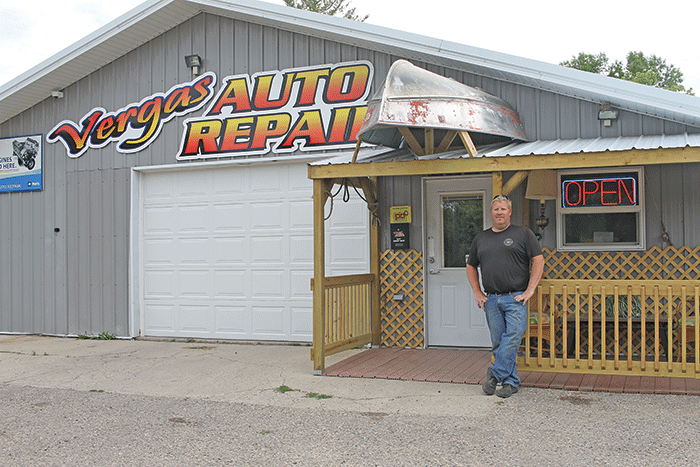 By Barbie Porter
Editor
Kevin Zitzow has been in business 15 years and is still learning. During a recent business trip to Chicago, Ill, Zitzow attended a workshop where he worked with a fellow business mentor who is known for taking a good business and making it great.
The duo spent time driving to restaurants and parking curb side. From there a discussion of what type of food, prices on the menu and atmosphere were deduced based on how the exterior looked.. That same curb side appeal concept can extend to all businesses. To provide that appeal to potential customers, Zitzow decided the shop on First Avenue North needed a face lift.
While Vergas Auto Repair is known for honest work at a fair price, the mentor asked Zitzow to focus on customer experience outside of car repair. That led to a discussion about the shop's customer waiting area. Zitzow noted all shops tend to have the same decor of automotive logos and signs.
"Years ago, customers cared about that," he said. "Now, not so much."
Zitzow was asked to consider a brand for his Vergas shop that had nothing to do with car repair and everything to do with being eye-catching and customer friendly. Being in lakes country, the idea arose of transforming his shop into a cabin-esque atmosphere.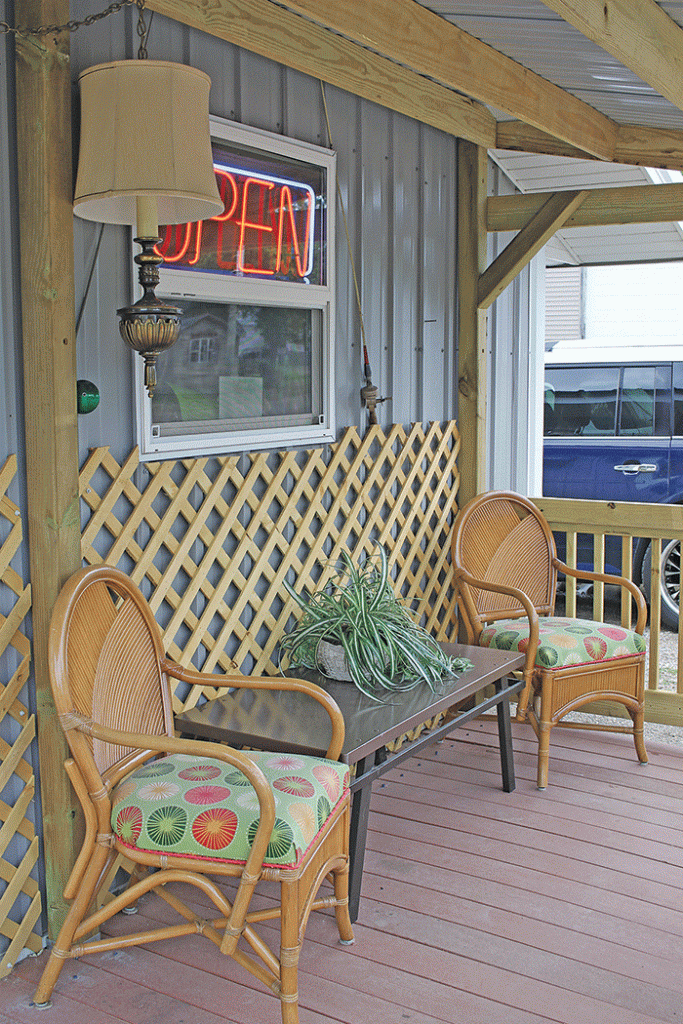 The first phase of the makeover was the customer entrance. A boat awning was installed over the door.
"I found the boat on Facebook," Zitzow said. "Originally, I was thinking a car hood. But that was back to car stuff and really didn't stick with the cabin theme."
He also crated a porch area in the front where customers can wait in the shade while still accessing the complimentary internet. A mural is also planned for the front of the building, as are interior updates.
Zitzow said a new paint job will be done inside and the windows looking into the work bay will be receiving vinyl coverings of pictures one would see at the lake.
Even with a new curb side appeal, the Vergas resident said taking care of the customer is still the top priority.
During the pandemic, he noticed a new trend with his customers. When the country was putting life on hold, he said business declined. However, after a few months, customers returned. Now, instead of seeing newer vehicles, customers are looking for longevity with the vehicle they have. The maintenance and upkeep jobs have kept Zitzow and his five employees (in Vergas and his Perham shop) busy.