Weiner dog races return
News | Published on July 12, 2021 at 5:09pm EDT | Author: Chad Koenen
0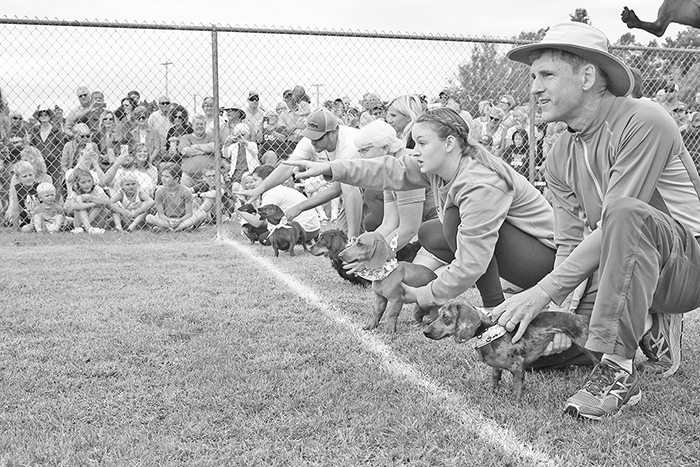 The Vergas, Community Club, in conjunction with the National Wiener Dog Racing Association announced that Dachshund racing will return to Vergas on Saturday, Aug. 14 at 9 a.m. during the village's annual Looney Days celebration.
The fun family activity is hosting of the "2021 Wiener Dog Nationals." Vergas last hosted this event in 2018. Last year's Nationals were canceled due to COVID-19 restrictions.
The races will be held on the turf at the Vergas baseball field beginning at 9 a.m., with registration and practice beginning at 8 a.m. It is recommended that people pre-register by mailing the registration form that is available on the Facebook page "2021 Wiener Dog Nationals at Looney Daze" or at www.cityofvergas.com. Racer entry fee is $15, or $25 per race family.
No racing experience is necessary, as the racers often decide that socializing is more important than speed. The race will be less than 100 feet long, and each racer will need two human "pit crew" members; one each at the start and finish lines. Complete rules are provided on race day.
The races will conclude by 11 a.m. to enable everyone to participate in all of the other fun events at Looney Daze.
The event organizers expect up to 75 racers from as far away as Florida, Texas, and Nevada to participate.
Spectator admission is free. Bleacher seating is limited. Lawn chairs are suggested.
For more information contact event organizer Digger Anderson at (763) 370-9796 or digsisme@gmail.com.