Nebraska professor to visit Grass Roots near Ottertail
Uncategorized | Published on July 22, 2021 at 11:55am EDT | Author: Chad Koenen
0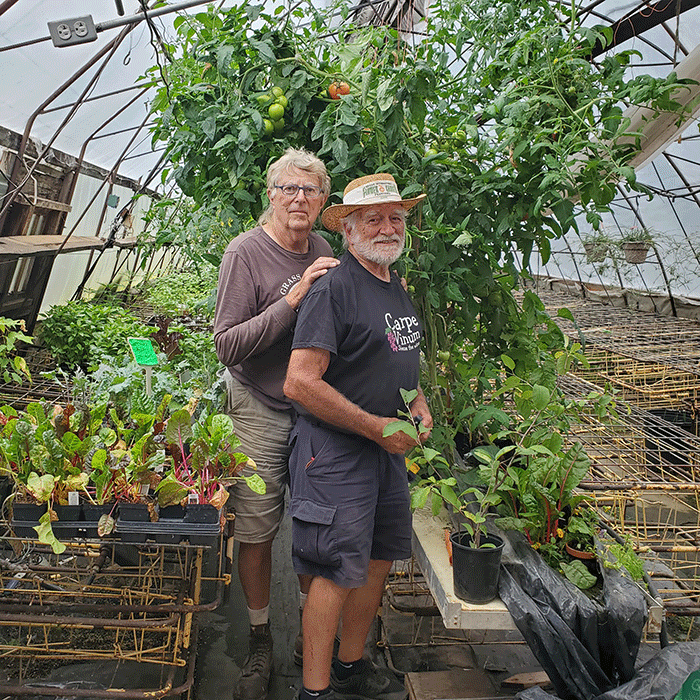 Read to shar his expertise on grape industry with residents
By Chad Koenen
Publisher
University of Nebraska professor Paul Read will be making his nearly annual trek up north to Grass Roots on the Farm in rural Ottertail this week.
Read, who has been a professor at the University of Nebraska for over 30 years, will be talking to residents about the grape industry, while also sharing his knowledge with residents about horticulture in general.
He has also been a longtime friend of Tom Meinhover as the two share ideas with one another about the horticulture industry. Their friendship goes back decades.
Prior to his time at the University of Nebraska, Read was a professor at the University of Minnesota. He received degree in Extension Education from Cornell University in 1959, a masters degree in Vegetable Crops from Cornell University in 1964 and a PHd in Biological Sciences from the University of Delaware in 1967.
Though he has a wide range of knowledge with a variety of plants, Read has really been an asset to the grape industry in the state of Nebraska. That state has grown from just one vineyard to 36 vineyards today.
In addition to catching up with a longtime friend in Meinhover, the University of Nebraska professor said he would be happy to visit with people interested in growing grapes or starting a small vineyard in their own back yard. 
Grass Roots on the Farm is located at 34830 447th Ave. in rural Ottertail. It is open seven days a week from 9 a.m. to 5 p.m.