Timber sales to pay for new bathrooms in the forest
News | Published on July 22, 2021 at 12:42pm EDT | Author: Chad Koenen
0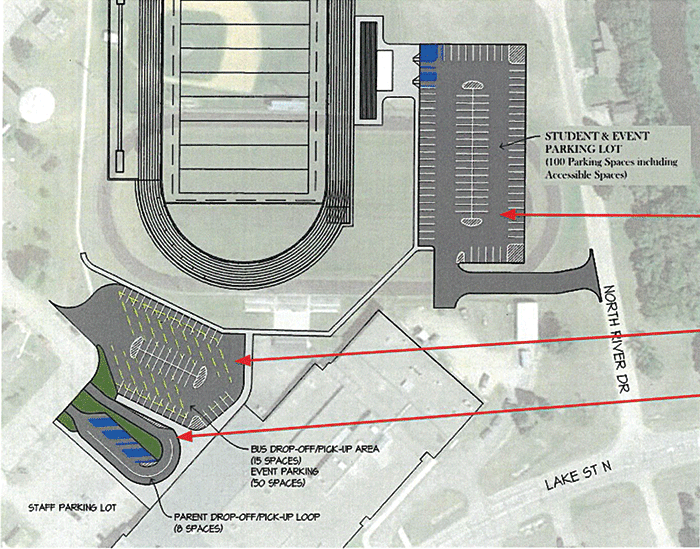 Bonds for parking lot projects approved
By Barbie Porter
Editor
Timber sales from the Frazee-Vergas School District forest will be used to remove old primitive bathrooms and replace them.
The 240-acre school forest is located about five miles from Frazee Elementary and is utilized by students to learn about nature.
During a school board meeting on Monday, July 12, the board approved a request to hire Tony Stenger to design new primitive bathrooms, obtain necessary permits install a 625-gallon concrete tank and so forth for $1,650.
Bond for parking lot
improvements approved
The Frazee-Vergas School Board held a public hearing regarding property tax abatement for the approved construction projects.
The $6.04 million projects include adding a parking lot at the Early Childhood Family Education area, creating additional parking at the elementary school, reconfiguring the high school parking lot along Second Street Northwest and adding a parking lot along North River Drive. It also includes indoor air quality projects and other deferred maintenance needs.
The parking lot project accounts for about $3.08 million. Construction is slated for 2022, the same years the taxes are payable for the debt service levy.
It was noted for agricultural properties, outside of the house, garage and one acre, there is a 60 percent credit. The estimated tax impact on a residential home with a market value of $150,000, is about $50 annually. The tax abatement is for a duration of 10 years with an expected interest rate of about 1.6 percent.
In other news
• The board thanked the Frazee Lions for donating $500 towards a memorial bench in memory of Ridge Scolley. Scolley was a third grader at Frazee Elementary when he suffered a head injury that resulted in his death on March 9, 2020.
• Approved membership payment of $2,402 to Minnesota Rural Education Association.
• Approved a letter of engagement for the 2021 audit by Eide Bailly. The total cost was stated to be $14,175.
• Approved the resignation of junior varsity boys basketball coach Jerid Courneya and junior high boys basketball coach Ryan Vigen.