Town Lake redesign begins, grant awarded
News | Published on July 26, 2021 at 9:30pm EDT | Author: Chad Koenen
0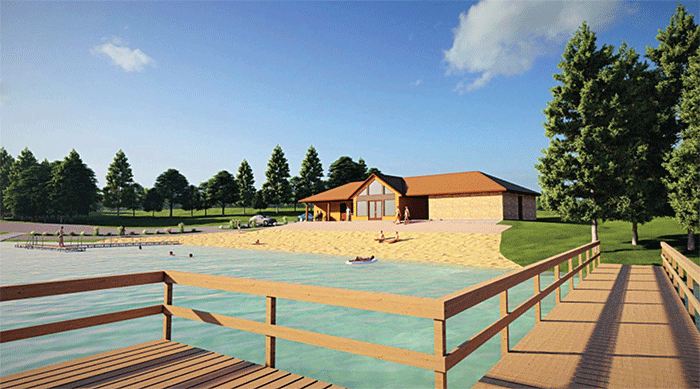 By Barbie Porter
Editor
A new recreational building at the city beach is in the design process.
In addition to replacing the current building, which offers a bathhouse and storage, discussion was had at park committee meetings about creating a watercraft rental and concession space.
A portion of funding for the project will come from a $250,000 grant the city received by the Minnesota Department of Natural Resources back in June.
Widseth, which is based out of Alexandria, was hired to create a design for the public space that will also be used to bid the project out. The proposal that was presented to the council during its monthly meeting on Monday, July 19, had the demolition work beginning in the spring of 2022 with new facility construction concluding by September of the same year.
The estimated cost for the project was $700,000.
Councilman Mark Flemmer asked if the building design could be scaled back, or if that would cancel or reduce the grant funds.
Widseth employees who attended the meeting stated a grant agreement will come to the city from the state agency, and after an archaeological study is completed, the city will have a better understanding of what they can and cannot do, as far as impacting the grant funding.
Flemmer noted a heated meeting room was one item he learned was part of the bathhouse. He questioned if that was needed and added he'd like the concessions and potential kayak and canoe rentals to have the option to be run by one person, and that to be reflected in the design.
A Widseth employee stated removing the heated room and modifying the plans for an employee-friendly rental/concession area could be done.
The council agreed to further review design options as well as discuss ways the city can fund the beach renovation.