Sandcastle village wins top prize at contest
News | Published on July 30, 2021 at 4:54pm EDT | Author: Chad Koenen
0
All teams win prizes
By Barbie Porter
Editor
Four teams braved the sun-soaked Town Lake beach on a scorching Friday afternoon to create art out of sand. The annual Turkey Days Sand Castle contest brought out friends and family and a lot of unique ideas.
Jeremiah Prellwitz teamed up with his son Grayden, 6, to create a rendition of Frazee during medieval times. There were several abodes and a main castle, along with moats and a volcano.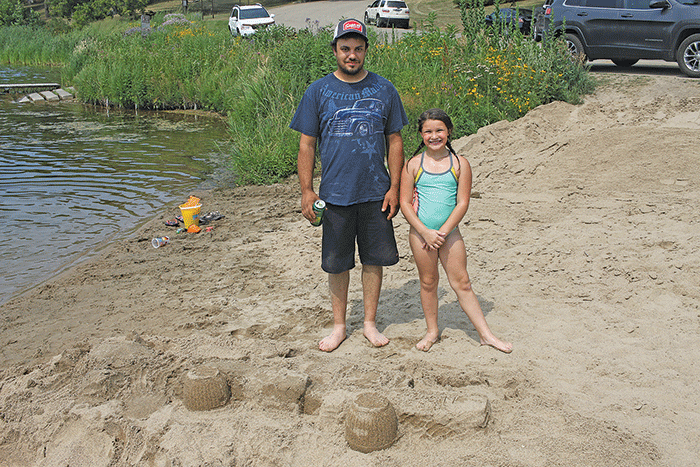 Floridians Gabe Hardmeyer teamed up with Lily and Juliet Hardmeyer, to create a couch with pets. They noted they were dipping into the double the fun theme, so they made two kittens. The family was visiting the Hardmeyers who live in rural Frazee.
Madillyn Branden, 10, and MacKenzie Wake, 16, decided they would build a mermaid. They found shells in Town Lake to provide accents to their fantasy water creature they named, Thick Judy.
Cole Thomas was asked by his "biggest fan," Audrenna Branden, 8, to be her teammate in the contest. She noted her idol allowed her to name two of his cows, which is why their sand art included a cow. She questioned if her cow was good. Her teammate held out his hand, said it was "definitely great" and waited for her to give him a high five.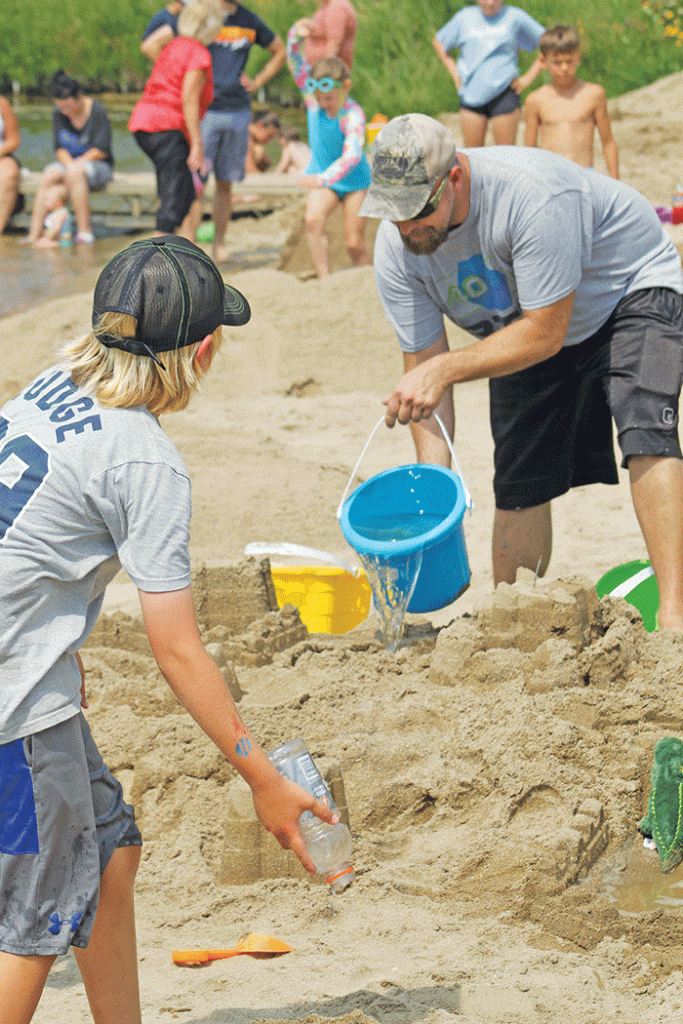 Thomas added he is a tractor mechanic, and that is how the tractor also became part of their building project.
When the hour-long sand castle build was complete, the judge viewed each creation before deeming Prellwitz's traditional sand castle top winner. The cats on the couch took second, mermaid third and truck with a cow, fourth. Each contestant won cash prizes.