Fifty states feast tour: Hello, Alabama
Uncategorized | Published on August 9, 2021 at 1:17pm EDT | Author: Chad Koenen
0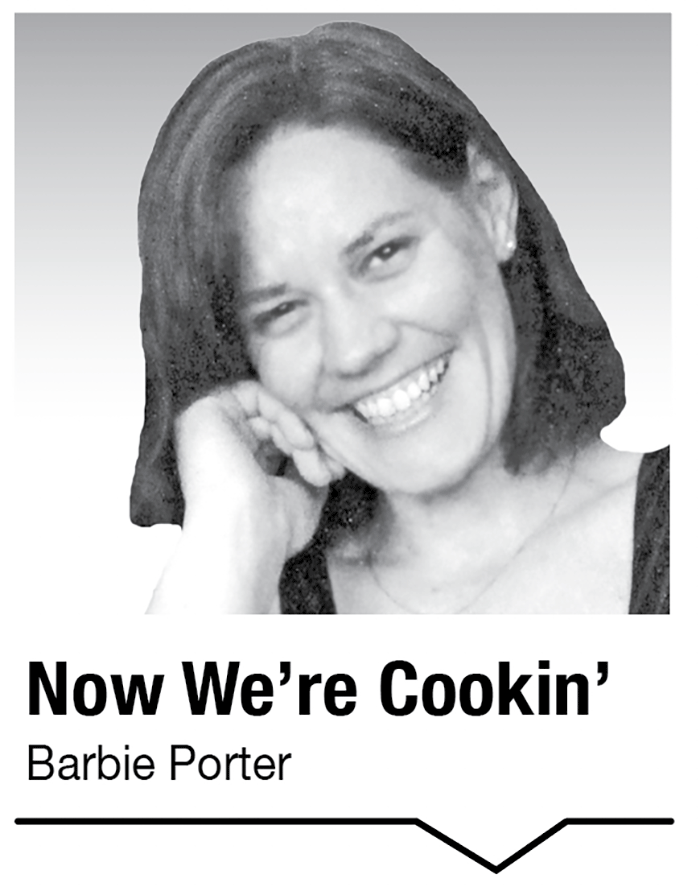 In this recipe series we will travel to all 50 states and share popular recipes that are staples for each state. If you've traveled to a state send any recommended recipes to news1@loretel.net. Please include the state the recipe represents.
The column will go through the states alphabetically, but I will create a folder for any recipes that are submitted that jump ahead.
The next column will feature Alaska. If you have any recipes that you associate with Alaska, please send them in and feel free to add a story about your time in that state.
Alabama
The Heart of Dixie joined the union on Dec. 14, 1819 with a population of about 127,901. Now, the Cotton State has about 5.03 million residents. The state's capital is Montgomery, but the most populous city is Birmingham.
I've been to Alabama. Mobile, specifically. There, I learned two things. First, if you run across a street to help someone push their car, they think you are about to mug them. I also learned jelly is an acceptable topping for sundaes. The latter didn't impress me much, but the true Alabama meal that crossed my taste buds sure did. There were heaps of fried catfish and collard greens.
Alabama catfish
Servings: 6
Grocery list: buttermilk, hot sauce, catfish fillets, yellow cornmeal, corn flour, all-purpose flour, salt, pepper, red pepper, garlic powder and peanut oil.
Pour 1½ cups of buttermilk into a bowl along with 1/4 teaspoon of hot sauce. Lay the six catfish fillets in a baking dish (don't overlap) and pour the mixture over the fish. Cover the dish and place in the refrigerator for four hours. Turn the fillets, cover and back in the fridge for another four hours.
After the flavors have soaked into the fish, take the fish from the fridge and let it sit at room temperature for about 10 minutes. While it is resting, grab a shallow dish and combine 1/3 cup of yellow cornmeal. a 1/3 cup of corn flour (more yellow cornmeal will do in a pinch), 1/3 cup all-purpose flour, 2 teaspoons of salt, 1 teaspoon of black pepper, 1 teaspoon of ground red pepper and 1/4 teaspoon garlic powder. Mix the ingredients together.
Pour peanut oil in a pan or prep a deep fryer for the fish. Heat the oil to about 360 degrees and if using a pan have the oil about two inches deep.
Remove a catfish fillet, dredge it in the dry mixture, shake off the excess, place gently into fry pan and repeat. If the temperature is on par and holds steady, the catfish fry up in about two minutes on each side. Also look for that golden brown hue as a cue.
Once cooked, move onto a wire rack to keep warm in the oven. Set the oven to about 225 degrees.
Alabama
Collard Greens
Grocery list: washed and chopped collard greens; ham hock, chicken bouillon cubes, salt, garlic, yellow onion, white vinegar.
Grab a large pot and fill it with three quarts of water. Place one smoked ham hock in it along with three chicken bouillon cubes. Add 2 tablespoons of salt, a clove of garlic and 1/2 cup of chopped yellow onion. Bring the pot to a boil and then carefully add a pounds of washed and chopped collard greens. Wait a minute or two for the greens to cook down and add the remaining pound. I usually turn the heat down, so there is a boil but it is not a roaring one.
Cover the pot and cook for 11/2 hours. Be mindful to stir now and again until the collards are tender.
Add a tablespoon of white vinegar when the collard greens are ready to serve. I also remove the ham hock, shred the meat and mix it with the collard greens for a little additional burst for the taste buds.