Fifty volunteers help to make Looney Days happen
News | Published on August 10, 2021 at 12:12am EDT | Author: Chad Koenen
0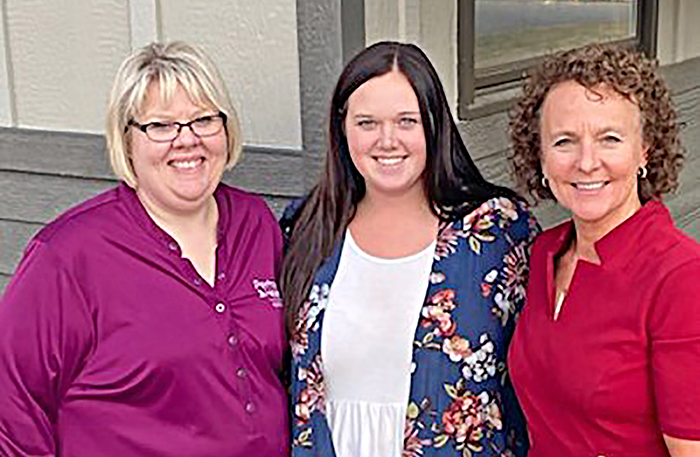 By Barbie Porter
Editor
When asking people what does Looney Days represent to them, the answers may be an opportunity to showcase the natural resources and thriving downtown of the Vergas community, or a chance to enjoy activities with family and friends.
The event, which takes about 50 volunteers to make happen, brings in thousands of visitors during the three-day city-wide celebration.
When Looney Days began, it was much different than the modern schedule of nearly 30 activities. Long time Looney Days volunteer Sherri Hanson recalled it all started with the business district hosting close-out sales before the tourist season ended.
"It began as a crazy days," Hanson said. "I remember it clearly. My parents owned the hardware store and they took all the merchandise they didn't sell and had big discounts. We'd get to the store at 6 a.m. and haul all of it out on the street. All the businesses would do that."
The evolution to what Looney Days has become known for began when the business leaders recognized the sales event brought hundreds of people to town. They saw an untapped opportunity and decided to provide entertainment more akin to a festival and added a parade.
During the entire duration of Looney Days, volunteers are the backbone to making it all happen. Hanson began volunteering for Looney Days in the 1980s. She was eager to enter into the role after watching her father and her (former) boss put years of work into the event.
"I think I wanted to join (the volunteer effort) as a way to not only gain their respect, but to carry it on," Hanson said.
Through the years she has taken the helm of many events, as the crew allows event chairs to organize the activity. Of all the things to do or to organize, Hanson said her favorite is the loon calling contest.
"It is unique to our community," she said.
For those unfamiliar with the all-ages contest, people give their best loon call. While some walk up and warble, others perform a perfect replica of a loon's three distinct calls, and everything in between. Simply put, she said, "It's just fun."
Renee Sonnenberg joined the Vergas Community Club and became a Looney Days volunteer years ago, for similar reasons as Hanson. Every year she felt more comfortable taking on more duties, and in time, she became chair of the entire event.
She said being chair was "a lot of fun" and "a lot of work." She noted there are many people running the events that are offered. With most having previous years of experience under their belt, Sonneberg said her job was simplified to finding help where it was needed.
"When you see people visiting and smiling and having a good time, it makes it worth it," she said. Sydney Dahlgren is one of the newer members of the Vergas Community Club. After graduating high school and returning to her hometown after post-secondary studies, the young go-getter joined the efforts in the ever popular beer garden and street dance.
Prior to volunteering to make the events happen, Dahlgren often attended Looney Days events with family and friends. When shifting to the volunteer side of things, she said what surprised her the most was what she saw year after year. Many familiar faces would return to host events, and many community members offered assistance behind the scenes.
While some communities may have challenges getting younger community members involved, Dahlgren has seen the opposite in Vergas. She added a disclaimer that the community has a limited number of young adults, but of those classmates who live in Vergas, they are more than willing to help when called upon.
Hanson added chairing events or volunteering may be misleading to some, as thoughts of endless meetings may rise in the imagination. However, that is far from the truth. She explained many event chairs never attend a planning meeting. Instead, they provide updates or needs through emails or a quick phone call.
"People's time is precious and we will work with them," Hanson said.
Anyone looking to meet new friends by volunteering or adding to the city-wide celebration event list, the planning for Looney Days 2022 will start the day after Looney Days 2021 ends.