Fifty states feast tour: Hello, Alaska
News | Published on August 13, 2021 at 2:23pm EDT | Author: Chad Koenen
0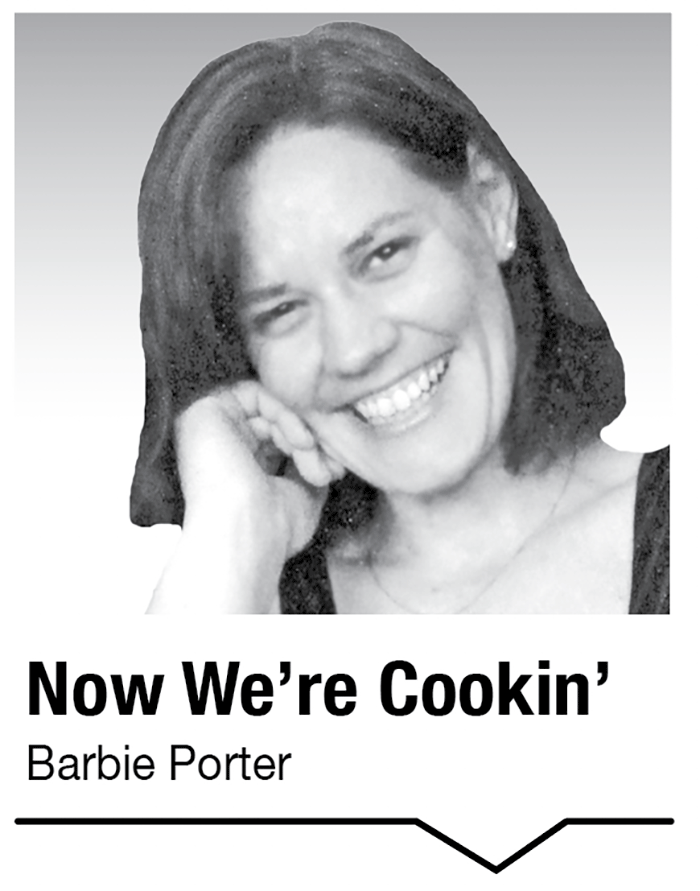 In this recipe series we will travel to all 50 states and share popular recipes that are staples for each state. If you've traveled to a state send any recommended recipes to news1@loretel.net. Please include the state the recipe represents.
The column will go through the states alphabetically, but I will create a folder for any recipes that are submitted that jump ahead.
The next column will feature Alaska. If you have any recipes that you associate with Arizona, please send them in and feel free to add a story about your time in that state.
Alaska
The Last Frontier was purchased by the U.S. from Russia in 1867. It joined the union as a state on Jan. 3, 1959. When it became the 49th state in the U.S. its population was about 226,167 people. Now, the state with a motto: "North to the Future" has a population of 733,391, according to the 2020 census.
The state's capital is Juneau, but the most populous city is Anchorage.
I've have never been to Alaska, but have contemplated moving there. All the stories of adventures certainly makes it appealing!
A friend, Daniel McCall, lived in Alaska for a few years and shared the following Alaskan recipes he collected.
Alsakan Smoked Salmon and Spinach Quiche
Servings: 6
Grocery list: pre-made pie crust, asparagus bunch, eggs, heavy cream, fresh dill, hot-smoked salmon, grated cheddar cheese, salt and pepper.
Wash the asparagus and cut the ends as needed. Get water boiling and blanch the asparagus for about three minutes. Immediately transfer into a bowl of ice water and then cut into small to medium pieces.
Grab about 4 ounces of smoke salmon and flake with a fork. If cold-smoked salmon is used, cut the fish into small pieces, as it doesn't flake as well as hot-smoked salmon.
Take a medium bowl and whisk two eggs, 2/3 cup of heavy cream, 1 teaspoon of fresh dill (dried works just as well), 1/4 tsp. of salt and 1/4 of pepper. Keep at it until the mixture is smooth. 
Grab the pie crust and sprinkled flaked salmon, asparagus and 1/3 cup of grated cheese. Then pour the egg mixture in.
Bake for about 35 minutes, then let it rest 10 minutes before serving.
McCall often prepares more than is needed and freezes meals for later. He said excess can be wrapped tightly with plastic wrap and then foil to be stored in the freezer for 2-3 months. When pulled from freezer, place it in the fridge until it is thawed. When it is ready, warm it by baking it at 350 degrees for about 15 minutes.
Alaskan Mixed
Berry Cobbler
This recipe utilizes the state's abundant resource of berries.
Servings: "Depends how good the cook is at sharing," McCall wrote.
Grocery list: A variety of fresh berries to fill 3 cups, sugar, all-purpose flour, baking powder, salt, milk and butter.
Begin by preheating the oven to 375 degrees.
Wash berries and measure 3 cups of the mixed berries, place into a bowl. Add in 1 cup of sugar and let stand for about 15 minutes.
While the sugar is making the bounty of berries more tasty, grab another bowl and put in 1 cup of all-purpose flour, 2 tsps of baking powder, 1/2 tsp of salt, 1 cup of milk and 1/2 cup of melted butter. Mix together and spread into an ungreased 8×8 inch pan.
Now it is time to grab the berry mixture and place it evenly over the batter.
Bake for 45 minutes or until the dough has risen and is golden brown.
When serving, it is best served warm.