Aw shucks, one sweet day ahead at Frazee Corn Feed
News | Published on August 16, 2021 at 3:53pm EDT | Author: Chad Koenen
0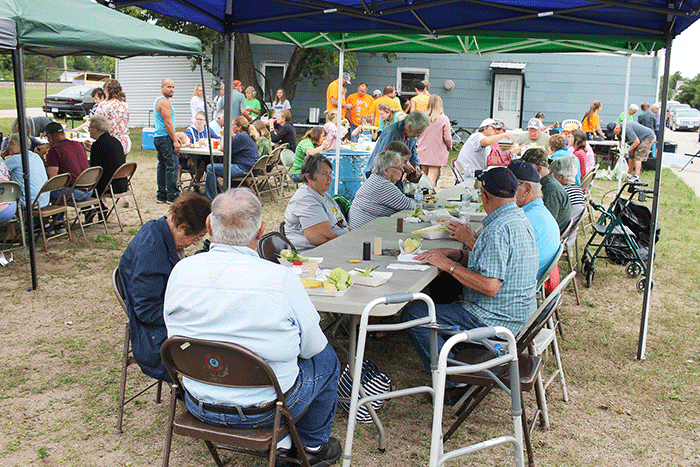 Community club annual meeting set for Aug. 12, all are welcome to attend
By Barbie Porter
Editor
Corn on the cob is a sweet treat that comes fresh from the field as summer begins to mingle with fall.
In Frazee, there is no shortage of opportunity to enjoy a cob or five as the annual Corn Feed will be held on Main Avenue on Thursday, Aug. 12 from 5-7  p.m.
There will also be a farmer's market downtown the day of the corn feed. The addition was added by Miss Frazee Katelyn Mack, who saw the community event as a great opportunity to promote her social impact regarding agriculture. Any vendors for the farmer's market are welcome to simply show up and put their wares for sale from 5-7 p.m.
The free will event hosted by the Frazee Area Community Club invites all to visit, slather butter onto a perfectly boiled corn cob and grab a chair to chat with family, friends and community members. Tables chairs and tents will be available.
Those hoping to pick up some cobs to take home will also be in luck, as they community club sells them by the bag as well.
With more than 130 people served on average, the Frazee Area Community Club members are hoping for a record breaking years and invite all to attend the family-friendly event.
The Frazee Area Community Club is hosting a Turkey Days post meeting on Thursday, Aug. 19 at 6 p.m. The meeting is open to everyone and will be held at Lion's Park, where the World's Largest Turkey sits.