Ole's Ride set for August 21 in Vergas
News | Published on August 16, 2021 at 5:36pm EDT | Author: Chad Koenen
0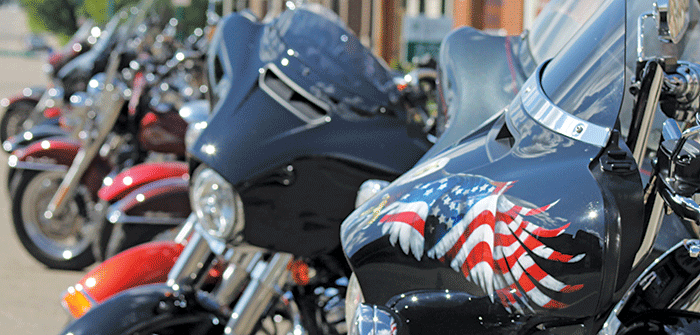 Profits benefit Hospice of the RRV
The 12th annual Ole's Ride is Saturday, Aug. 21. The event is in memory of Richard "Ole" Barten, who lost his battle to cancer in February 2011. Hospice of the Red River Valley cared for Ole during his last months, and the family wanted to use the event as a way to give back to an organization that cares for so many families in the area. All proceeds from the event benefit Hospice of the Red River Valley.
Pre-registration and a bike show will be held on Friday, Aug. 20 from 6:30-8 p.m. at Billy's Corner Bar in Vergas. Registration continues on Saturday from 10-11:30 a.m. with the ride through Minnesota lakes country leaving at noon on Saturday, Aug. 21.
The cost is $25 per bike, $15 for an additional rider, and includes a T-shirt, meal and chances at door prizes at each stop. A meal, silent auction and live music by Matt Aakre and The Dirty Little Secret follow the ride. To register for the ride, contact Jessica Sonnenberg at (218) 849-8995 or jessicasonnenberg@team-ind.com.
For more information, visit the Ole's Ride Facebook page.
About Hospice
of the Red River Valley
In 1981, Hospice of the Red River Valley was founded on the fundamental belief that everyone deserves access to high-quality end-of-life care. The group fulfills its nonprofit mission by providing medical, emotional, personal and spiritual care, as well as grief support to its patients, their families and caregivers during a tender time in life.
The staff helps those we serve experience more meaningful moments through exceptional hospice care, 24 hours a day, 365 days a year, wherever a patient calls home. Spread across more than 40,000 square miles in North Dakota and Minnesota, Hospice of the Red River Valley offers round-the-clock availability via phone, prompt response times and same-day admissions, including evenings, weekends and holidays. Contact Hospice of the Red River anytime at 800-237-4629 or www.hrrv.org.