Pup plunge makes a splash
News | Published on August 16, 2021 at 5:58pm EDT | Author: Chad Koenen
0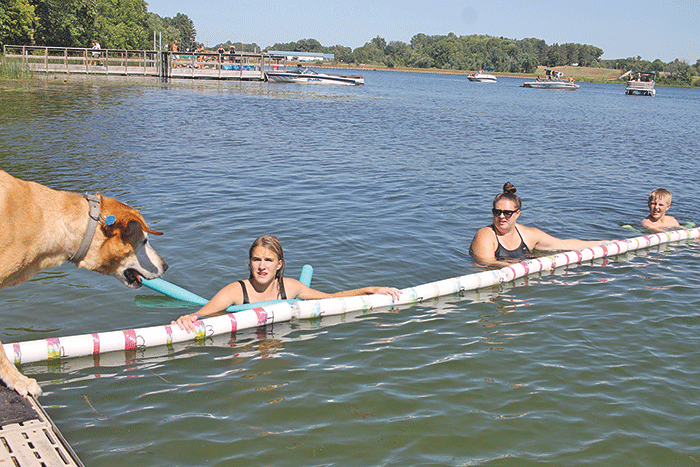 By Barbie Porter
Editor
Dozens of dogs filled Long Lake Beach with joyful barks and playful rolls in the sand on Saturday, Aug. 14 for the Looney Days Pup Plunge.
Taking first place was Max, owned by Kyler Wegner and his father Dan. Taking second was Rogue and third, Zoey.
The Wegners saw their Chesapeake retriever loved hurling himself off the dock for a ball, stick or any other retrievable object. They decided to let the pup have some fun and entered him in the Looney Days pup plunge the past few years.
The Wegners said they were searching for a Chesapeake retriever about three years ago.
"We wanted a good cold water retriever for duck hunting," Kyler said.
Keeping the pup physically fit is Dan, who fell in love with the dog and has enjoyed their dock jumping training time together. Dan noted Max made training really easy, as he can throw an object high, low or far and no matter what Max goes for distance.
"He's a natural," Dan said. "We play fetch every night. He runs until he gets tired of a toy, then finds a new one and goes again. He doesn't get tired."
Max pulled in a 17 foot and 18 foot jump to take the title.
"Eighteen was a foot further than last year," Dan added.
Kyler noted Max trains on a wet dock, so the extra grip of the carpet during the pup plunge may have helped.