Theisen finds egg, sort of
News | Published on August 16, 2021 at 6:07pm EDT | Author: Chad Koenen
0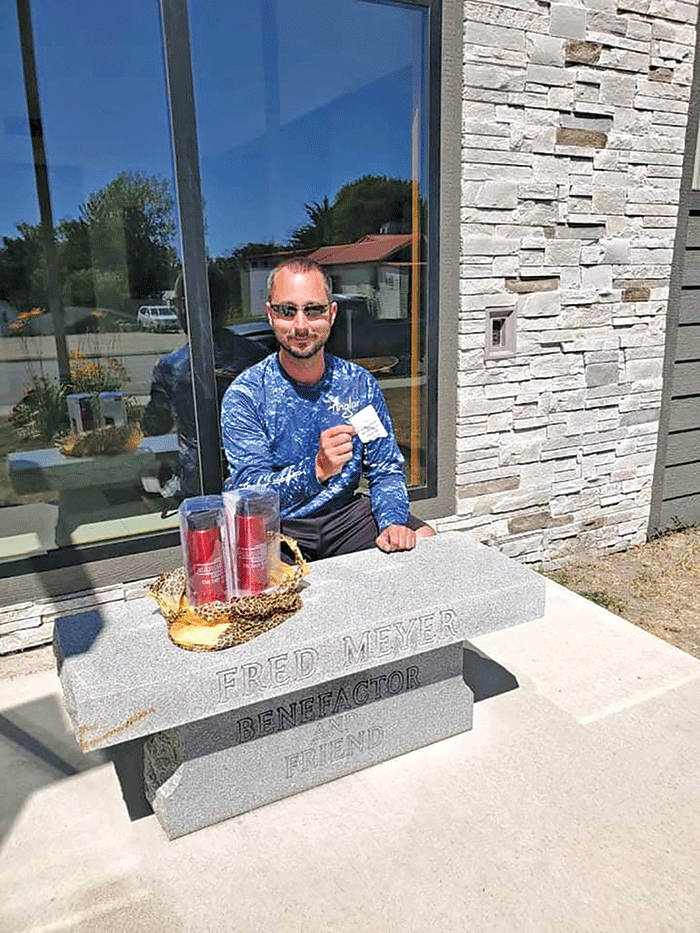 By Barbie Porter
Editor
When Looney Days rolls around, Kyle Theisen is one of many who are eager to begin hunting for the Looney Egg.
The large black rock, which represents a loon egg, is hidden on public property in city limits. Clues are read as to where one can find the egg throughout the event.
On the second clue, Theisen had a good idea what vicinity the loon egg could be found. He explained the clue had the words duck and pelican. After some contemplation he figured duck was a hint to duck under to see the egg.
"Pelican in a loon town only meant one thing to me, Pelican Avenue," he said.
The street has a park abutting Pelican Avenue, and Theisen located the egg under a memorial bench. Well, sort of.
The 2021 Maple Leaf Medallion super sleuth explained he found only the instructions of what to do once the egg was found.
"The bag looked like a squirrel had chewed through it," he said.
When the event organizer showed up to present the prize, she was also dumbfounded as to where the egg was. Unsure if an animal ran off with black rock, the prize of four gift cards and two mugs was presented to Theisen.
Later, he learned it was not a squirrel that took the egg, but a mysterious lady.
"They had the egg and so I split the prize with them," he said. "They said they were going to turn the egg in."
He asked if they needed the organizer's contact information, but the person said no, they knew the organizer well.
As the weekend began to come to a close the mysterious person had yet to come forward.