Locals place in a bike race in the Badlands
News | Published on August 19, 2021 at 2:34pm EDT | Author: Chad Koenen
0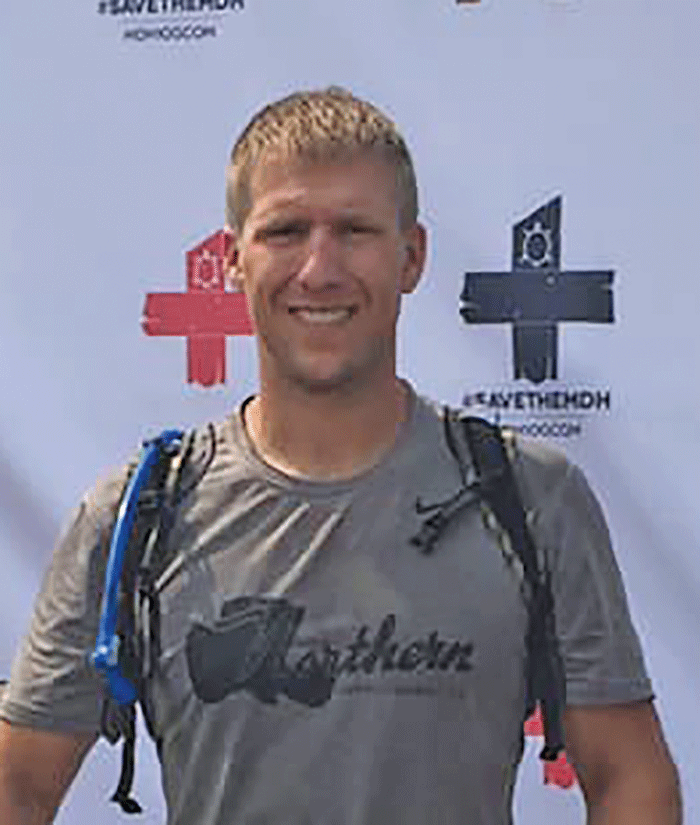 Sandberg, Streeper place first, second in race on Maah Daah Hey Trail
By Barbie Porter
Editor
my Streeper and her son-in-law Nathan Sandberg were two of hundreds of people who unloaded their mountain bikes on the Maah Daah Hey Trail during the first weekend of August.
The trail stretches a total of 144 miles and offers an annual race of varying difficulty for those who enjoy off road bicycling that serves up unexpected challenges. In a year of a drought, one such surprise came in the form of a downpour the night before the 6 a.m. start.
The Maah Daah Hey race offers race courses that vary in distances from 13 miles to 100 miles, with all ending in Medora, N.D. Both Sandberg and Streeper entered the 25-mile race. There were 116 racers in the same event and Streeper took first place in her age category and Sandberg, second. He also took 12th overall.
The idea to enter the race came to Streeper and her extended family after learning about the race from a cousin who competed in 2019. Streeper intended to join the fun that year as well. However, during a training run she injured her shoulder.
In the spring of 2020, Streeper again began training.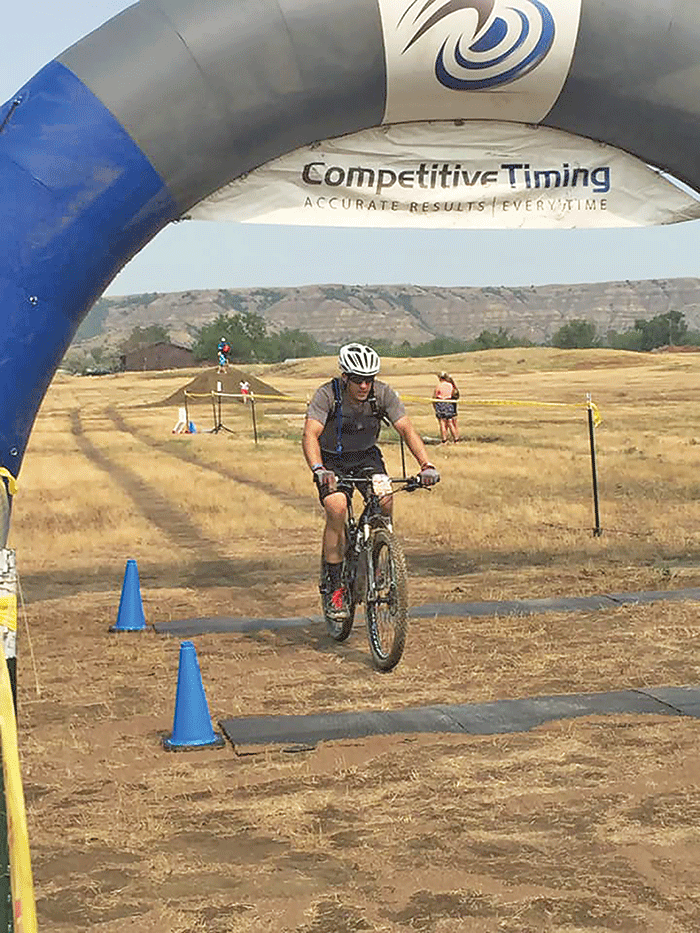 "I decided to do the 13 mile race to start," she said. "It is for beginners, the least technical and I loved it."
Sandberg also raced, but opted for the 25 mile event. Being an athlete, and enjoying rides with bike clubs and solo adventures, he felt the longer ride would be long enough to challenge him, but not a distance that would be gruelling.
This year, Streeper decided to join her son-in-law in the 25-mile race. She added there were other family members that also competed.
"The start was very crowded, but thinned out after awhile," she recalled. "The first 10 miles you always see someone. After 12 miles you're a little more by yourself, but still see someone now and again. Then, the last five miles there were some riders sitting along the trail."
Streeper would stop with each downed rider to see if they were OK. Each was dealing with leg cramps, but had water and simply needed time to stretch their muscles. So, she biked on.
Streeper said there were a noticeable difference between the novice ride and the 25-mile race when it came to skill. There were more technical areas that require a rider to have full control of their bike at all times. For example, there are areas where the thin trail is all that is between a rising hillside and cliff.
"There are parts you don't dare hardly breath," Streeper said, disclosing she has a fear of heights.
Adding to the hair raising experiences was the slick riding track. While the 6 a.m. race start was postponed for two hours to allow the trail dry out, there were areas that still had wet clay to contend with.
Streeper noted the slick trail going uphill was a challenge and then downhill the clay would cake onto the bike and render the brakes useless at times.
Sandberg addressed the constant battle with the wet ground with impromptu pit stops to remove the clay.
"There was one time I almost crashed," he said. "But, I was able to keep the bike upright. A lot of people were coming through the finish line full of mud. You could tell they slid and went down somewhere."
The son of Cotton Lake residents Cindy and Bryan Sandberg was racing to get in the top 10. He came up just shy of his goal, landing 12th overall and second in his age group (20-29).
Streeper's goal was to complete the race. She did so in style, taking first place in her age category (50-59) and placed 86th overall. Streeper was also one of 14 women competing in the 25-mile event.
"What I enjoyed the most was the accomplishment of being able to do it," Streeper said. "Being out in nature and in the Badlands was exhilarating."
Streeper looks forward to next year's race and seeing if she can improve her time.
Sandberg, a 2011 Frazee High School graduate that lives in Bismark, N.D. with his wife Chloe (Streeper) and their two children is also looking to beat his time next year, and hoping for a dry trail and cool temperatures.