Off to the races at Looney Days
News | Published on August 19, 2021 at 2:41pm EDT | Author: Chad Koenen
0
Looney Days calls all loons for family fun
By Barbie Porter
Editor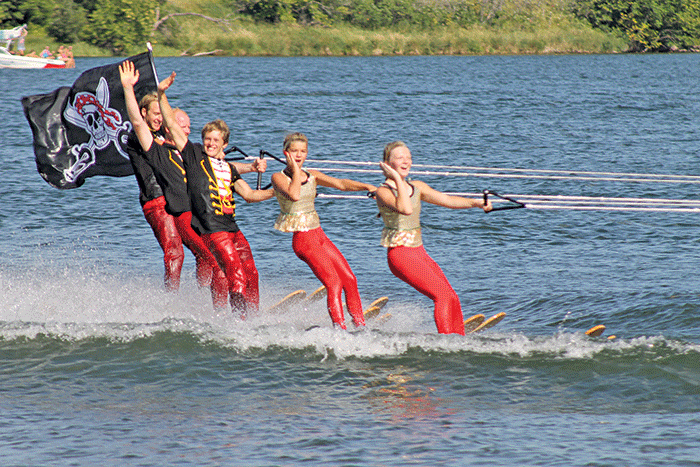 People from the Fargo-Moorhead area, Twin Cities and beyond blended with local faces as hundreds of people visited the village of Vergas this past weekend.
Looney Days offered plenty of things to do for the entire family and for all ages.
The event organizers could see by Friday evening they had a busy weekend on their hands. Parking at Long Lake Beach filled up well before the kids fishing contest, and as the evening got closer to the first water ski show of the weekend, the overflow parking lot along Pelican Avenue filled up, as did the streets.
The warm weather made the beach a great place to spend the afternoon, as a cool dip in the sandy-bottom lake provided refreshment and revitalization for all ages.
The temperatures remained warm for the weekend, but as the parade began marching and rolling down Main Street, a kind and gentle breeze blew in to keep those attending cool and the kids sharp as they darted about for candy treats.
Looney Egg finder Kyle Theisen recognized it is the volunteers who provide entertianment for the city residents and its guests, and they deserve a round of applause.
"Thank you volunteers," he said.