Hands free doesn't mean distraction free
News | Published on August 23, 2021 at 3:33pm EDT | Author: Chad Koenen
0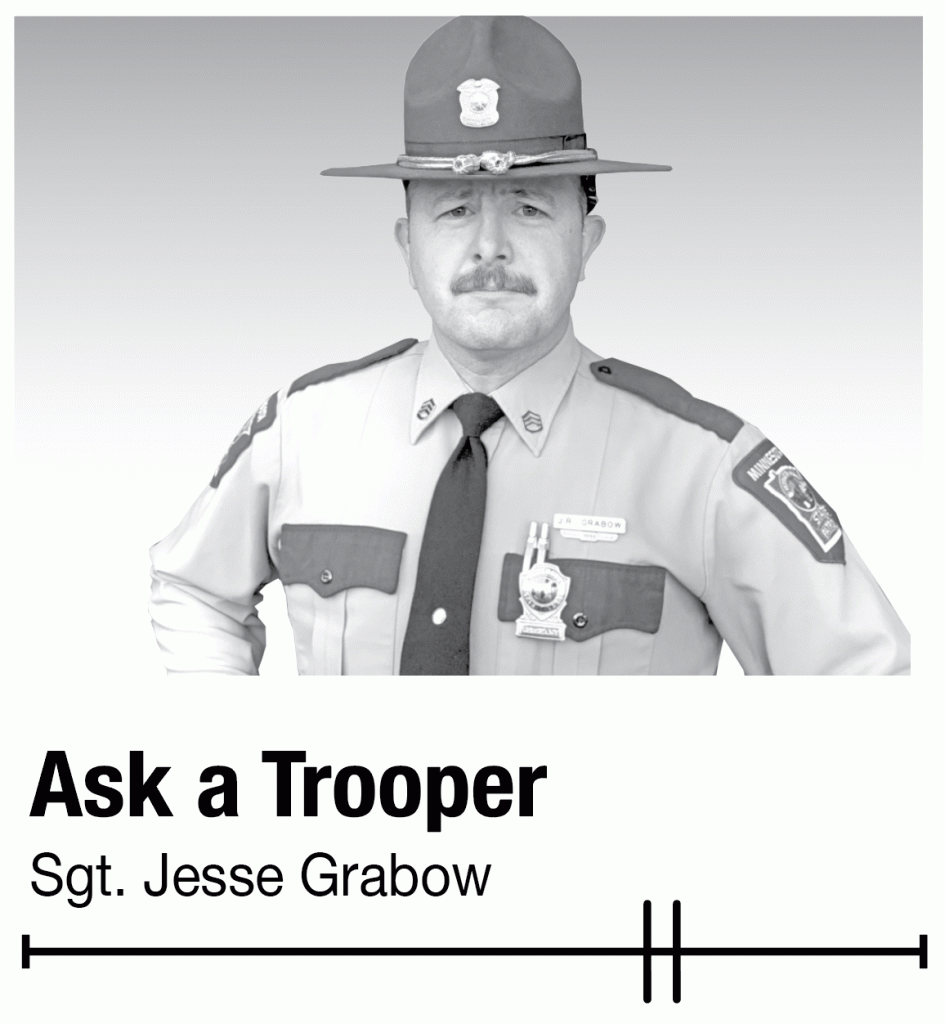 Minnesota's hands-free cell ph​one law just had its second anniversary on Aug. 1, and it's safe to say the novelty has worn off and people could be getting complacent. Drivers might be slipping back into old habits, risking their own lives and those of their fellow motorists.
As a reminder, here's what the hands-free law allows. Using voice commands or single-touch activation only without holding the phone, you can use your cell phone to:
•Make calls.
•Listen to music or podcasts.
•Get directions.
These are the things the hands-free law does not allow:
•Make video calls.
•Watch video live-streams.
•Use Snapchat.
•Play games.
•Look at video or photos stored on the phone.
•Use apps.
•Read or type texts.
•Scroll or type.
•Make calls while holding the phone​
It's important to remember hands-free doesn't necessarily mean distraction-free. And although law enforcement officers throughout Minnesota have seen more drivers using hands-free options like mounts and holders for their phones, some of those drivers hold their phones anyway. Some of those cited for breaking the hands-free law say they're having a hard time breaking the habit. But the fact remains that 31 people die and 192 are seriously injured every year on average in Minnesota because someone chose to drive distracted.
Even if you're lucky enough to avoid a crash, the penalty for not being hands-free while driving can be more than $120 for a first offense (including the fine and court fees). That fine can climb to more than $300 for subsequent violations (fine and court fees). And if you get a citation, your insurance rates could increase.
Even though the law is two years old, our work to ensure our roads are free from distracted drivers will keep going. If we all work together, we can ensure that no one has to get the devastating news that their loved one died because a driver was posting on Snapchat or live-streaming videos. It will take some long-term changes. You will have to break some old habits – for good. But it'll be worth it.
Information shared here was posted on the Minnesota Department of Safety blog: https://dps.mn.gov/blog/Pages/20210802-hands-free-law-anniversary.aspx
If you have any questions concerning traffic related laws or issues in Minnesota, send your questions to Trp. Jesse Grabow – Minnesota State Patrol at 1000 Highway 10 West, Detroit Lakes, MN 56501-2205. (You can follow him on Twitter @MSPPIO_NW or reach him at, jesse.grabow@state.mn.us).