Care packages delivered to troops
News | Published on September 3, 2021 at 5:28pm EDT | Author: Chad Koenen
0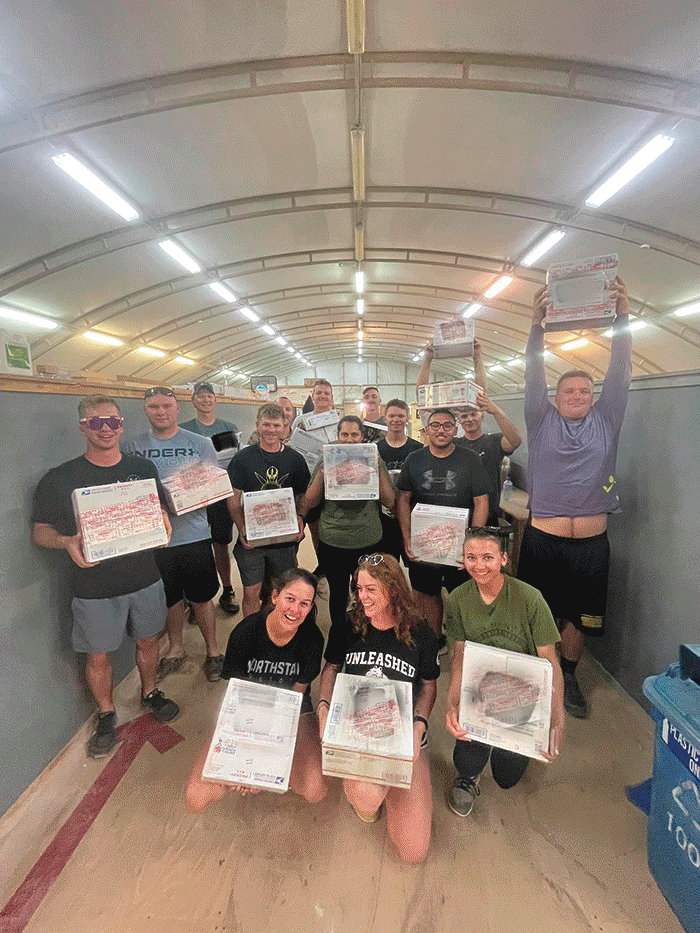 By Barbie Porter
Editor
The large collection of care items were packed for troops, shipped and recently received.
The effort that began months ago was led by Evergreen resident Daneele Shipman and her daughter Cassidy as part of the #PayItForwardForTyler campaign. In the end, more than 40 people donated to the cause, which provided about 30 deployed troops with packages. 
Shipman said when she spoke with her daughter she was tearful with gratitude for the package.
"She couldn't believe the list of sponsors," Shipman said. "She recognized everyone! All the soldiers loved the items and how they were put together.
The care package now includes:
• A "keep a soldier fresh kit" of gum, deodorizers and so forth.
• A "fix a soldier up kit" of thread, needles, blister bandages and so forth.
• A "its hot as hell in the desert kit" made of energy drinks, water flavor enhancers, sunscreen and more.
• A "hangry soldier kit" consisting of many snacks.
• A "keep smiling solider" kit made up of dental care items, cards, items to write letters and more.
Shipman noted the troops enjoyed the humor and got a good chuckle from the unique package titles.