Celebrate 100 years with St. John's Church in Vergas
NewsSocials | Published on September 3, 2021 at 5:08pm EDT | Author: Chad Koenen
0
Celebration is set for Sunday afternoon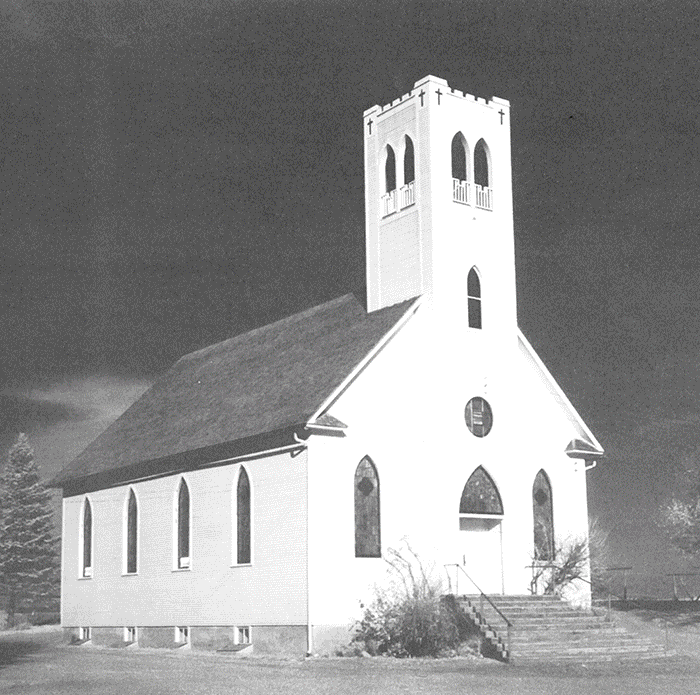 By Barbie Porter
Editor
Sunday, Sept. 12 is a special day for St. John's Lutheran Church in Vergas. The congregation is inviting everyone to celebrate the milestone of 100 years in the community starting at 2 p.m. at 410 East Scharf Ave.
In March 1913, St. John's was organized under the direction of the Rev. Otto Richter, Adam Dey, Gust Kratzke and Conrad Ratz. The plan was to build a parochial school in the village, so funds were raised and collected.
By August of 1916 the group agreed to build a parish. The first minister was Fred Parduhn. A parsonage was built in February of the same year for $1,604.
In Jan. 1920 the congregation joined the Missouri Synod and a committee as established to build the church on a quarter acre of land. A total of $3,000 was borrowed for the church construction.
The completed church was dedicated on Sept. 4, 1921. The subsequent years saw the church adding items, such as prayer books, blackboards for the school, an alter and so forth.
In September of 1935 the congregation decided to close the parish school due to low attendance. By the following year, Christian Day School opened for grades 4-8.
By June 1941 the church debt was paid in full.
In 1978 discussion began to allow widows and women to be voting members of the congregation. However, it wasn't until 1982 that the decision was made and women could vote. Then in 1991 it was noted that "men and women were considered equal in being voting members."
The rich history of the church and its connection to the community will highlight the celebration. Visitors will also be able to see the new fellowship hall. Historical items were refurbished and added to the modern décor.
Church custodian Sharon Fankhanel said some historical items will be on display for the event.
A lunch and cake will be served.