Hamm focuses on technique and winning sections
NewsSports | Published on September 3, 2021 at 5:34pm EDT | Author: Chad Koenen
0
Placing at state is a goal for Hornet on DL swim team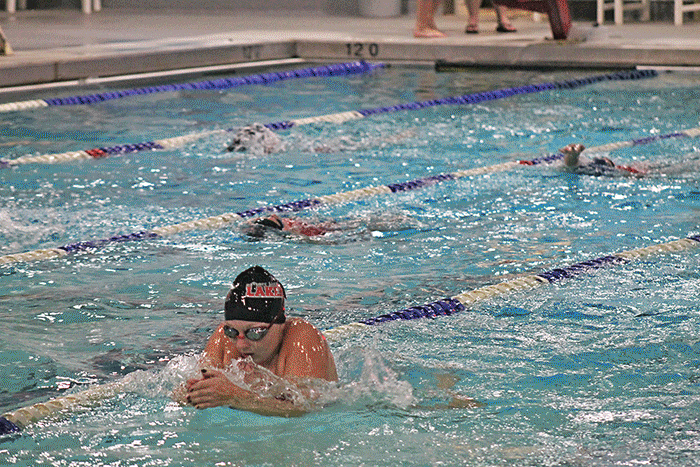 By Barbie Porter
Editor
Faith Hamm will return to the pool this year for the varsity squad of the Detroit Lakes swim team.
The Frazee High School junior is part of the Laker team as the school provides a co-op opportunity.
Hamm has been on the Laker varsity team since seventh grade, and made a trip to state last year with a relay team. 
This year she is preparing to compete in the freestyle event, which offers races spanning from a distance of 50 meters to 500 yards. She said her favorite races include the 100 yard, 200 yard and 500 yard events.
"I prefer the longer distance races to sprint because different muscles are used and I have more endurance," she said, noting that works to her advantage in the long haul.
Freestyle is also her go-to competition. While swimmers can use any category of swimming, Hamm said the front crawl is used most often. When prepping for the season, and improving her crawl technique, Hamm is mindful to get the right reach and pull the water the entire way while using her whole leg to propel herself forward.
Hamm also plans to compete in relay teams as well. While there is a competitive motivation to move quickly in solo competitions, she said there is an additional motivation with relays. Each team member carries the weight of knowing a poor performance slows down the entire team, and everyone wants to help each other be successful.
As for goals for the season, Hamm wants to win section and place at state, which is scheduled for Nov. 18-20.