School district reviews busing contract
News | Published on September 3, 2021 at 5:22pm EDT | Author: Chad Koenen
0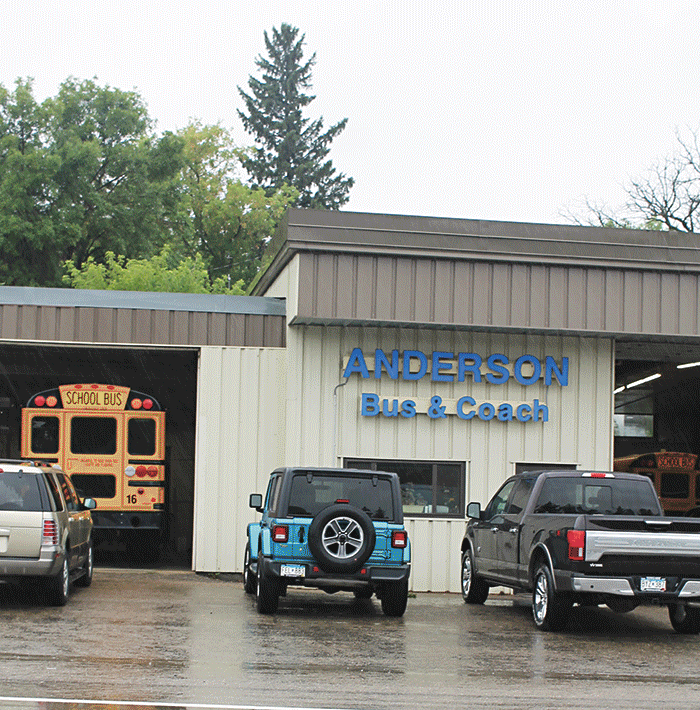 Next round of COVID-19 relief funds expected
By Barbie Porter
Editor
The Frazee-Vergas School District contract with Anderson Bus has remained stagnant during the pandemic. The district's Budget and Facility Committee was asked to review a newly proposed contract during its meeting on Monday, Aug. 30.
School Superintendent Terry Karger said the previous contract went into effect in 2013 and expired in 2018. During 2019 and 2020 there was no change, he added.
"So, since 2016 through this last spring the routes and per mile costs and everything has been the same," Karger said. "Which is tremendous."
The district has been communicating with the school bus management, which has stated an increase is needed in order for the garage to provide competitive wages.
As far as routes the bus company provides the district, Karger said the number of routes decreased from 15 to 14.
The committee stated the proposed four-year contract appeared in line with an expected increase. It was noted the contract would be recommended for full board approval.
COVID funding discussed
The school district is about to receive its thrid round of additional funding provided due to the COVID-19 pandemic. The funds come with stipulations. Of the more than $1 mill in funding, Karger explained 80 percent must be used for the facility, students or staff in regards to COVID-19.
Karger said he and the adiministrative staff recommende replacing sections of the roof that are no longer under warrenty. It was noted a leaking roof can result in mold growth and health problems.
The remaining 20 percent, about $325,000, must be used to address learning loss that took place during the pervious school years when distance learning was utilized.
Karger said the administration has considered hiring a truancy officer as well as mental health therapists for each building. Tutors were also discussed.
He explained the funds can be spread out over two years, which would offer two year contracts for additional staff.
Karger was asked if the funds set aside for the roof could then be utilized to stabilize the budget, as it has been running at a deficit.
Karger stated that is not an option. The funds for the roof that have been collected from the district tax base were put into Long Term Facility Maintence and must be used for LTFM projects.