Call on anyone but Shirley
News | Published on September 16, 2021 at 3:01pm EDT | Author: Chad Koenen
0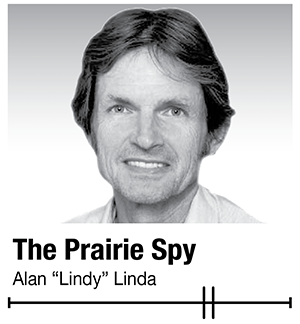 It's that time of year when school administrators have to change their underwear several times a day. That's due to the fact that teachers and staff are coming back to keep them company as the school year begins. They were lonely. Now they're brimming with excitement.
They've had all summer working on various methods of boring torture for just this very moment in time: They're so excited. Boiling over with anticipation. Can hardly wait for the first gathering of teachers into workshop days when they can bombard these summer-numbed sunburned teachers with contingency plans, differentiated instruction, communication processing, how to identify essential learning outcomes, diversification of diversity, reconciliation of past and present teaching methods, new computer software to replace old software that everyone had just barely learned to operate, endless new procedures to replace old procedures that everyone one ignored anyway, operations restrictions, accommodation workshops, student behavior psychology—it's endless, I tell you, endless. ENDLESS!!!
I think back to the times when I taught at the tech school, and to those first brain-numbing days of workshops and orientation sessions. All those days that seemed endless, when all we wanted to do was have summer be endless instead.
It's been several years, although it seems like yesterday. All of us teachers were all gathered at the school. Summer was over. One of the new deans—and deans came and went with revolving door rapidity—was lecturing us on procedures for an endless list of administration folderol. He went on and on.
"Who are you going to call for changes in your curriculum?" He would ask, and then say: "Not Shirley! Call So and So." We all moaned. Shirley had been there for so long that she knew the exact procedures for everything! If we had questions, she was the one to call. She knew everything at a time when deans came and went like the seasons.
"Who are you going to call for line items in your budget?
At this point, we're all of course thinking that since this dean doing all this Who-to-Call stuff won't even be here not all that far in the future, we're just going to ignore what he's saying.
"Who are you going to call for MNSCU information regarding training support?" And then he would say, call So and So, not Shirley!"
"Who are you going to call for documentation of student grade changes?" And then he would say: "Call So and So, not Shirley!"
This went on. And on. And on. As a new dean, he was determined to chart new ways for us to deal with old problems and old solutions, all of which involved calling Shirley, who knew how to do everything. Everything..
He looked at us, finally! "Okay, now, you've got the new names of people you're going to call with these individual situations, and you know who to call, right?"
"SHIRLEY!!!" We all hollered in unison, fifty-some-odd of us all on the same page, shouted it loud enough to be heard in the next county.
It is one of my fondest memories.