FPC discusses residential development opportunity
News | Published on September 16, 2021 at 3:46pm EDT | Author: Chad Koenen
0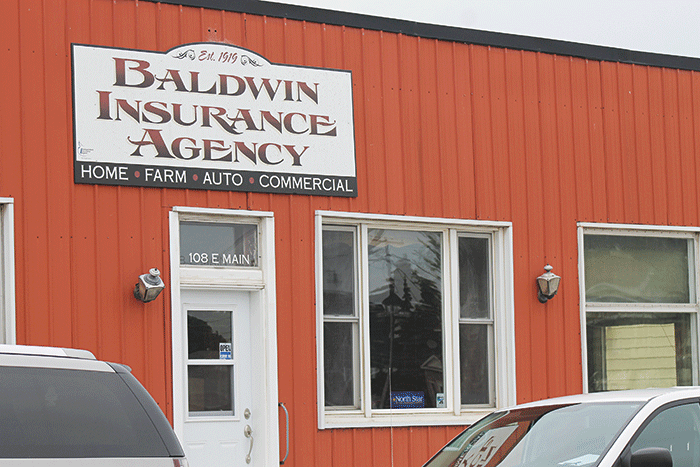 Proposed insurance building renovations discussed in downtown Frazee
By Barbie Porter
Editor
The Frazee Planning Commission that asked for input on how acreage Becker County owns would be used.
Becker County Economic Development Coordinator Guy Fischer informed the group that the county owns about 16 acres with about 10 acres being developable property. He said the county sold three acres to Steve Hoiberg to provide storage units. With the remainder currently zoned R-1 or single-family residential.
Fischer said even if the idea was to develop the property as residential, but not for a few years, it would be good to obtain the property and begin the process of requesting proposals from developers and so forth, as that takes time.
The commission asked how many lots remained to be purchased in the Red Willow Heights development. The number was estimated to be a dozen, with four being the larger lots along County Highway 29.
Discussion was had about potentially utilizing the space to build industry and commercial, as there would be access to County Highway 10. While more jobs were appealing to the commission members, there were questions on whether Frazee could draw industry with two hubs already established in neighboring towns.
The group then spoke about how providing residential opportunities would benefit business and the school. The idea of having single-family housing was discussed. The option for multi-family housing was noted to be available in town near the Maple Avenue and Fourth Street development.
Insurance building renovation discussed
Brad Solberg, who is a member of the planning commission, spoke as a business owner. He said he has intentions to renovate the exterior of his downtown business, as well as the interior. He said the previous owners of the business lived in the back of the building. The front was the office space.
He asked if the back portion could be utilized as a rental, as it had been a residence. Solberg also requested guidance as to what he would need to do before beginning renovations.
The commission informed him of necessary permits for renovations and he would need to apply for a rental permit.