Memorial park proposed at new track and field complex
Uncategorized | Published on September 16, 2021 at 3:13pm EDT | Author: Chad Koenen
0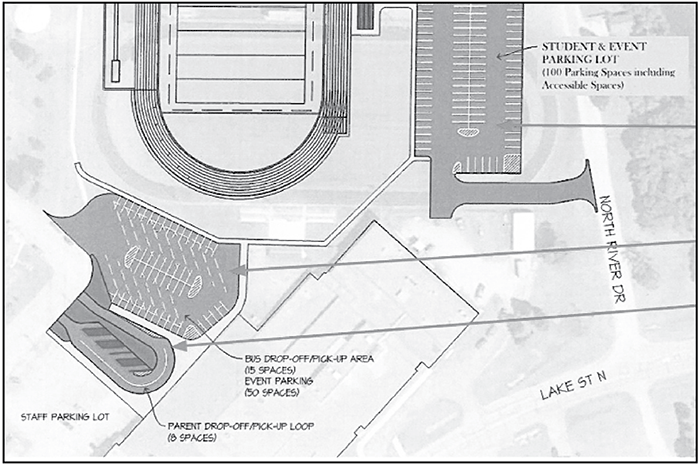 By Barbie Porter
Editor
Thaddeus Helmers has a vision to enhance the new track and field complex at Frazee High School with a memorial to honor veterans and alumni near the entrance.
The Frazee resident recalled seeing such a memorial will increase school spirit and pride, as well as enhance the entrance to the new facility. He noted the memorial would also be near the student parking lot that will also set to be built on the northeastern side of the high school building.
He said the placement of the memorial would be in a courtyard before the ticket booth entrance to the track and field complex.
The vision of the memorial is still being developed, but discussion has included a metal Hornet mascot, engraved pavers, a battle field cross and a flag pole.
Helmers said the idea came when he reflected on his time in the Monticello School District.
"They did something similar and it is very inspiring walking through it," he said. "Even several years later it I still get goose bumps."
The Frazee-Vergas School Board agreed to move forward with the track and field project and to pay for it with a Long-Term Facility Maintenance bond and a lease levy. Helmers, who is a board member, felt now would be a good time to consider enhancing the project. However, this portion of the project would be funded by donations.
Helmers added the final project would also need to be presented to the full school board and receive approval.
The first step in the process is to start with the design. Helmers requested anyone with trade background in design and layout who would consider donating services or providing work at a reduced rate to reach out to him. Or Financial donations to hire a professional would also be welcomed.
Helmers can be reached at thaddeus12001@yahoo.com. He added Josh and Amy Kilde and Trescha Mitchell are also working on the memorial project.