New business makes mornings sweeter
News | Published on September 16, 2021 at 3:47pm EDT | Author: Chad Koenen
0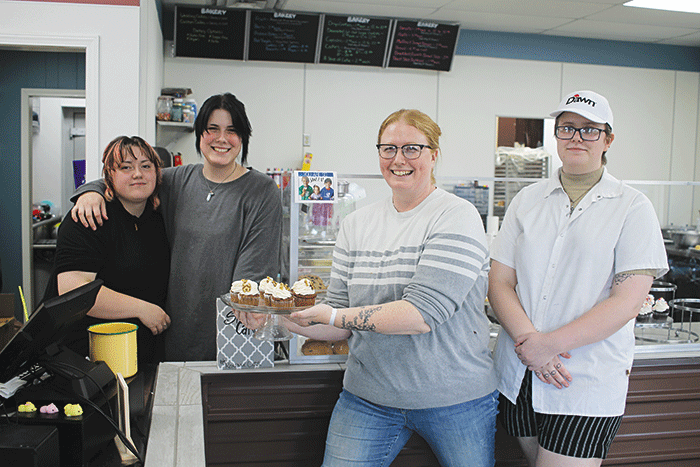 Daughter of Frazee resident opens DL Cakes & Bakes
By Barbie Porter
Editor
Detroit Lakes Cakes & Bakes has made the lakes area even sweeter.
Daily, The crew at the family-owned bakery gets up at the crack of dawn. Smells of fresh baked breakfast items fill the building as customers walk through the door.
"All our items are baked," said owner Roxie Carr. "There is nothing that is deep fried. We make small batches of baked items all day. And, we do not have a freezer, so our items are fresh."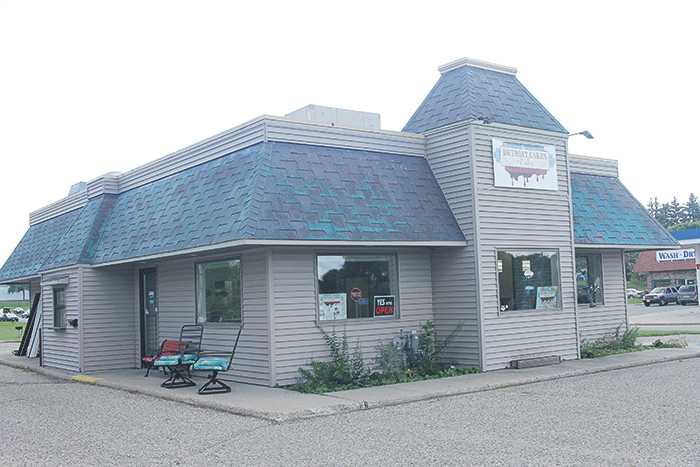 Hungry stomachs are satisfied with donuts, muffins, apple fritters, cinnamon rolls andand other morning treats. Visitors are also welcomed to relax with plenty of places to sit and enjoy the free wi-fi access from 7 a.m. to 7 p.m. Tuesday through Saturday.
"We also have gluten free items," Carr said. "Eventually, we hope to do bread, but now we make specialty bread like banana and pumpkin, as well as bars, cookies, cupcakes and cakes."
Cakes can be as basic or intricate as a customer desires. Carr has won more than 20 awards for her cake designs and fears no challenge. Even the almighty wedding cake is on the table and made to impress as well as savor. Regardless of the type of cake, the flavor is created at the customer's request. As long as she can get the ingredients, she can make the cake.
Detroit Lakes Cakes & Bakes also offers fresh fruit as well as a full coffee bar, meaning those specialty drinks are served to order.
"We also have coffee beans," she said.
Carr, who was born in New York Mills, worked in the bakery trade for more than 10 years before deciding to take the plunge into business ownership.
The Daughter of Karen and Carl Pieper of Frazee learned a building along State Highway 34, across from MState, was available for purchase. Carr said what sold her on the building was the drive up window.
"That was a must," she said.
Many new business owners are told to expect a struggle the first few years. Carr figured her business wouldn't be an exception, but she discovered the community has been hungry for her niche and since her doors opened, the business has seen continuous growth.
Detroit Lakes Cakes & Bakes is located at 105 Barbara Avenue and State Highway 34. Orders can be placed by calling (218) 849-7038.