BTD offers career wages, benefits
News | Published on September 23, 2021 at 10:26am EDT | Author: Chad Koenen
0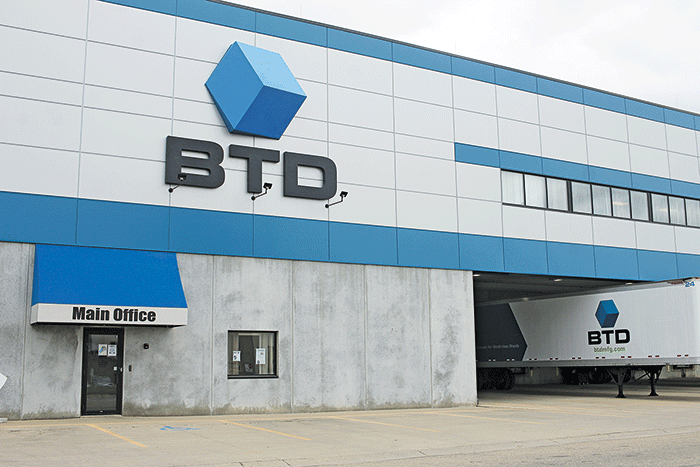 Come for the pay and perks, stay for the respect
By Barbie Porter
Editor
BTD is a company that takes pride in its employees and strives to attract reliable, hardworking people of all skill sets. What they offer to potential employees speaks volumes.
BTD offers a starting wage of $23.49 per hour for those willing to work either the 3-11 p.m. or 11 p.m. to 7 a.m. shift. Those working those shifts also accrue more vacation time.
Then there is also the potential to collect up to $5,000 as a sign-on bonus, or to enjoy the perks of medical, dental, vision and more (all of which are given to employees working 24 hours or more per week). Employees can utilize passes to Detroit Lakes Mountain, Frazee Golf Course, partake in many giveaways to attend various events throughout the state and region and more.
Anyone interested in learning about the opportunities offered at BTD can stop at the Detroit Lakes office (1111 13th Ave SE, Detroit Lakes) for an application or attend the job fair on Thursday, Oct. 7 from 12-5:30 p.m.
Brittany Nordick, the human resources manager, said the three shifts are from 7 a.m. to 3 p.m., 3-11 p.m. and the overnight. However, BTD is flexible with its hours and will work with employees, as they understand some obligations like picking up or dropping off kids at school, or attending their child's school activity is important.
The jobs BTD is looking to fill currently includes production operators, robot welders, machinist, maintenance technician, tool maker, forklift, BI developer and software developer. Before writing oneself off as not having the necessary skills, Nordick said if one is willing to learn, they will train.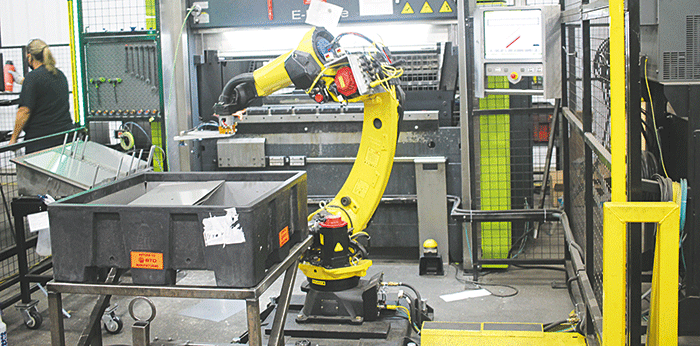 "People don't need to come in with specialized training," she explained, noting many start their career at BTD and find themselves in a world where opportunities for growth are available.
For example, Aaron Lippert began working on the floor, operating a machine when he started 17 years ago. Now, he is director of operations and oversees about 400 employees.
The opportunity to find promotion from within the company is as present as the team mentality BTD offers its "family," Lippert explained. Aside from treating the employees like a valued member of the team with career wages, there are opportunities to get involved in outings, friendly challenges with other manufacturing companies in the lakes area as well as community outreach. 
Vicki Lahlum, who started as a benefit specialist 21 years ago, is now the director of human resources. She encouraged everyone to apply, as there are no snap judgements based on sex, color, age or experience. She said if someone wants to learn and brings a reliable and good work ethic, they will find success in a career with BTD.
Beth Omang, director of SIOP, added the work culture at BTD is very mindful of safety as well. Employees work with management to identify potential hazards before an accident happens, and measures are taken to address the concern.
In May of 1979, in Bismarck, N.D., Erling Rasmussen and Paul White Jr. opened Bismarck Tool and Die Co. By the next year, more space was needed and the company moved to Detroit Lakes. The name was shortened to BTD in 1991.
In 1995 the company was purchased by Otter Tail Corporation in Fergus Falls, Minn. (although the founders remained working for BTD). An additional 30,000 square feet were added to the warehouse.
In 1999, BTD's sales revenue had grown to $29 million annually. As the calendar flipped through the early 2000s, mergers happened to make the company even stronger and a new distribution center opened in Farmington, Minn. Further expansion has occurred as BTD continues to create a strong legacy of providing quality products and a great career opportunity for those lucky enough to live near one of their four manufacturing locations. Two sites are in Minnesota, one is in Illinois and another is located in Georgia.