Highway 87 to be completed by Oct. 15
News | Published on September 23, 2021 at 11:37am EDT | Author: Chad Koenen
0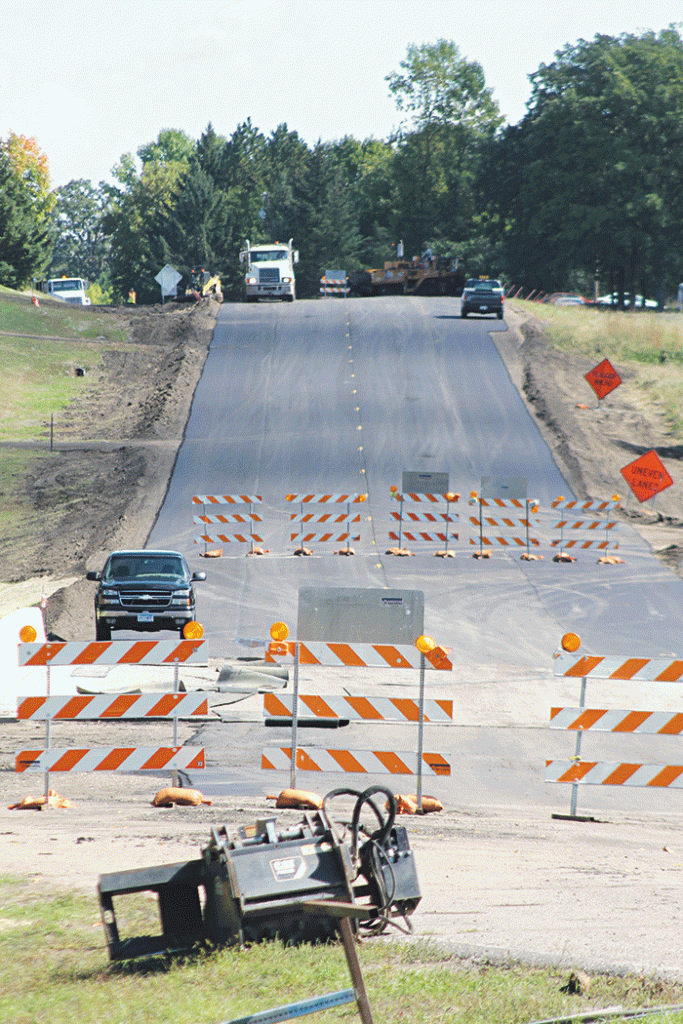 Railroad crossing to close for two weeks in Oct.
By Barbie Porter
Editor
The work on State Highway 87 is on schedule to wrap up by Oct. 15.
Makala Simon, the project engineer for the Minnesota Department of Transportation, gave a progress report this past week. She said the bridge crossing Otter Tail River in Frazee has jointing to be done at the bridge approaches. Jointing allows the concrete to expand and contract with the seasons. Exterior painting also needs to be completed, as well as guard rail installation before the bridge is opened to traffic.
As for the highway work that stretched from Frazee city limits to Menahga. Simon said Evergreen to Menahga is complete. The section from Frazee to Evergreen is still under construction.
"We are still reclaiming and paving," she said, adding the process is going quickly as the paver is following the reclaimer. "We are past County Road 31 with the first lift."
She explained each lift accounts for two inches of thickness of tar.
"Full thickness is 4 inches of tar, so we are doing two lifts," she said.
The asphalt plant is located near the intersection of Highway 31, so the crews are working from town to 31 and then from 31 to Evergreen.
"So far there are no issues and we are looking towards the end of the tunnel," she said.
MnDOT's Project Manager Tom Pace gave an update on the State Highway 87 project going through Frazee in 2022.
In October the railroad crossing along the highway will be closed for about two weeks. The surface will be widened at that time. This work is in prep for the 2022 State Highway 87 project.
This November tree removal will begin. Pace said those property owners where trees will be removed have been notified. As a reminder the trees will be marked in the near future.
He said the project design is on schedule and will be finished in the next few months before going through the next steps required by MnDOT. The goal is to bid the project this winter and have an identified contractor by January. Pace said there may be community meetings in the spring,